Sonic Frontiers Release Date
The news of the much-awaited Sonic Frontiers release date is 15 November.
A Reddit user spotted a Taiwanese e-commerce website acquiring promotional material for Sonic Frontiers ahead of its publication date.
Despite the efforts of Sega to keep everything away from the public eyes, the game freaks found out the expected release date of Sonic frontiers. 15 November 2022, a date given away by promotional material for Sonic Frontiers.
Sega is sharing glimpses and details of Sonic Frontiers lately. But the fans always crave for more. Even though fans called out Sega for delaying the winter release – the production company says everything is on track. However, the date was never revealed officially by Sega.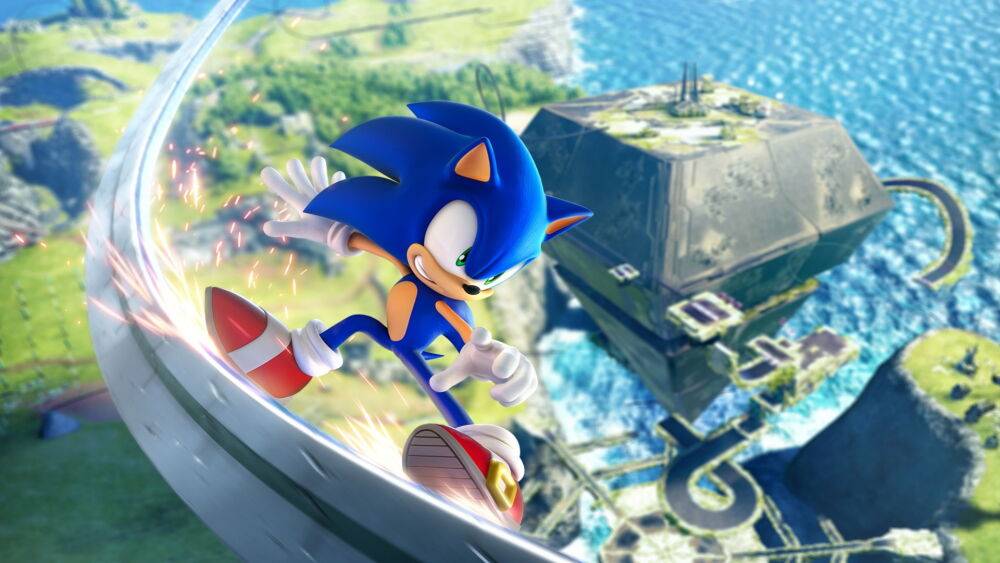 This date might sound familiar to you because it popped up on the PlayStation Database too. Today, everyone considers it a reliable information provider. The same date was revealed on the PlayStation Database too.
You would be able to play Sonic Frontiers on your PlayStation, Xbox, Switch, and PCs.
This is a sequel to Blue Blur and his friends' story of hunting down Dr. Eggman to gain control of ancient technology. It is set in luscious landscapes with the same speed and hopefully even better powers. The landscape is so well-designed that you can't afford to miss them.
According to Sega, you can expect tons of plot twists and turns. They haven't revealed enough information about the upcoming game yet.
The return of some old characters like Amy, Tails, and Knuckle attracted fans' attention. But Sonic fans also saw some new creatures in the promotional video.
According to the DLC, Sonic Frontier is in the development stage. The Game Awards displayed a trailer featuring the game's lush landscapes and big world. Sega will be unveiling the details in the upcoming months.
For now, it is not the first time date in November has been attributed for Sonic's release. So many Sonic the Hedgehog games were released in November that we can expect Sonic Frontiers to be released in the same month as well.
Buckle up, Sonic Fans! This year is going to be very exciting for you as Sonic Frontiers' possible release date is 15 November 2022, and Sonic Prime, a much-awaited Netflix series, will be releasing in December.