Remnant 2, a sequel to Remnant II: From the Ashes, is set to release anytime soon, as the authorities announced. This news isn't new, but it's surprising for the gamers waiting for it for a long time. Yet, it isn't that surprising than the announcement that the new sequel is ready to roll over for nearly all consoles, including PS5, Xbox Series X|S, and PC. The gaming publishers have officially announced this possible release on their sites.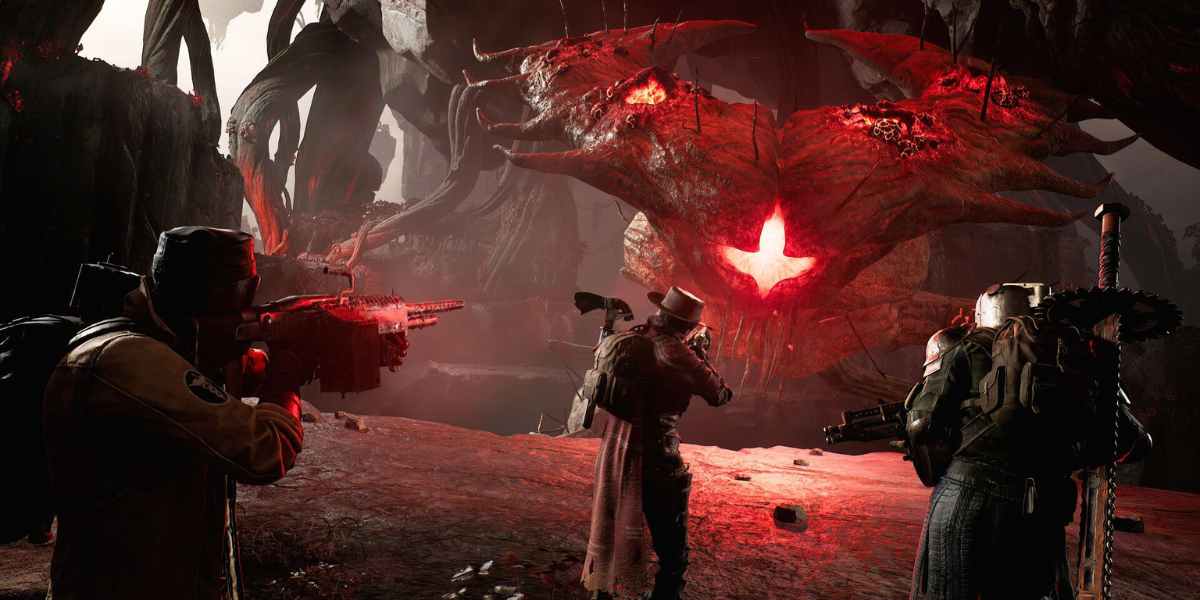 Let's delve deeper to know more about when Remnant's sequel is releasing with a quick overview of what it holds for gamers.
Release Date for PS5, Xbox Series X|S, and PC
Gunfire games, with their publishers, have announced to release of its most awaited sequel, Remnant 2, by the end of 2023. This new release will support PlayStation 5, X|S, and PC. The authorities will release the game through Steam and Epic Games Store, which will be available to the players in 2023.
Remnant II: From the Ashes has gained significant popularity in these times. So, Remnant's second part will also gain the same popularity. Remnant II: From the Ashes marked the line of 1.6 million sold copies in one year alone and reached the 3 million mark by 2021. Viewers also shared their responses, as the majority rated the game around 7.5- 8.5 out of 10.
Remnant 2 is its sequel and is expected to mark similar fame soon after its release on different gaming consoles.
Remnant's sequel Gameplay
Remnant 2 contains a different gameplay from its prequel as it advances from a third-person action shooting game to supporting co-op while you combat in the shooting field. It will allow you to enter the battlefield with your three friends to double the adventure.
Besides playing with a co-op, you can also play solo as you save your homeland from destruction and destroy the evils. The storyline moves forward from the prequel From the Ashes. However, in Remnant 2, you must trust your and your friend's power to save humanity and the land from extinction.
This game calls for the players to explore new grounds as they fight evil creatures. This game offers different lands with different enemies and weapons to give gamers a more immersive and unique experience in every land.
The sweet treat is the game also offers the achievers bonuses and upgraded powers with advanced weapons as you ace the in-game challenges.
Remnant 2 offers several lands to allow the gamers to switch in between according to their likings. However, all these lands hold distinct territories and stories. Yet, its gameplay is similar to its prequels, with a slight touch of advanced tools and new features.
Remnant 2 Trailer
To have a glance at this gameplay, give an announced trailer of Remnant 2 a watch and spark your interest in the game. We bet it's worth watching.
Watch the Remnant 2 trailer here:
You can see the gamers choosing three characters to play the game with, partnered with their friends. The trailer portrays three characters playing solely before joining a co-op and becoming bosses. In this sequel, you can also track your favorite characters from the previous games: Founder Ford and Clementine.
However, the specific release date isn't yet confirmed. Yet, one can expect its release at any time in 2023.
We have to wait a bit longer to know the confirmed date of the Remnant 2 release. Until then, gear yourself for this game by playing the prequels while waiting for Remnant 2's official release.