Pikmin 4, the next instalment in Nintendo's real-time strategy series, will be released exclusively for Nintendo Switch in July, so it's time to put on our gardening gloves.
In the puzzle game Pikmin 4, you play as a tiny space traveller who must raise little animals called Pikmin to defend yourself from foes and find riches. 
This new instalment of the series promises many all-new gameplay features and some entertaining new companions that will change how you play.
If you're as thrilled as we are, keep reading to learn about the Pikmin 4 release date, where to place a preorder, see a trailer, and learn everything there is to know about the game's plot and mechanics.
Pikmin 4: Release Date
The sequel is arriving a little earlier than fans anticipated. Fans have expected the game to be Nintendo's major holiday release in 2023. 
The first significant Switch exclusive to debut in a world after Tears of the Kingdom will be Pikmin 4, which will debut on July 21, 2023.
Pikmin 4: Trailers
The most recent Pikmin 4 trailer was shown during the February 2023 Nintendo Direct.
The second teaser reveals some new gameplay mechanics with a more in-depth look at the environment we will explore as the Pikmin leader.
The trailer depicts a new method of deploying Pikmin, new Pikmin types, and even a cuddly companion who will assist us on our trip.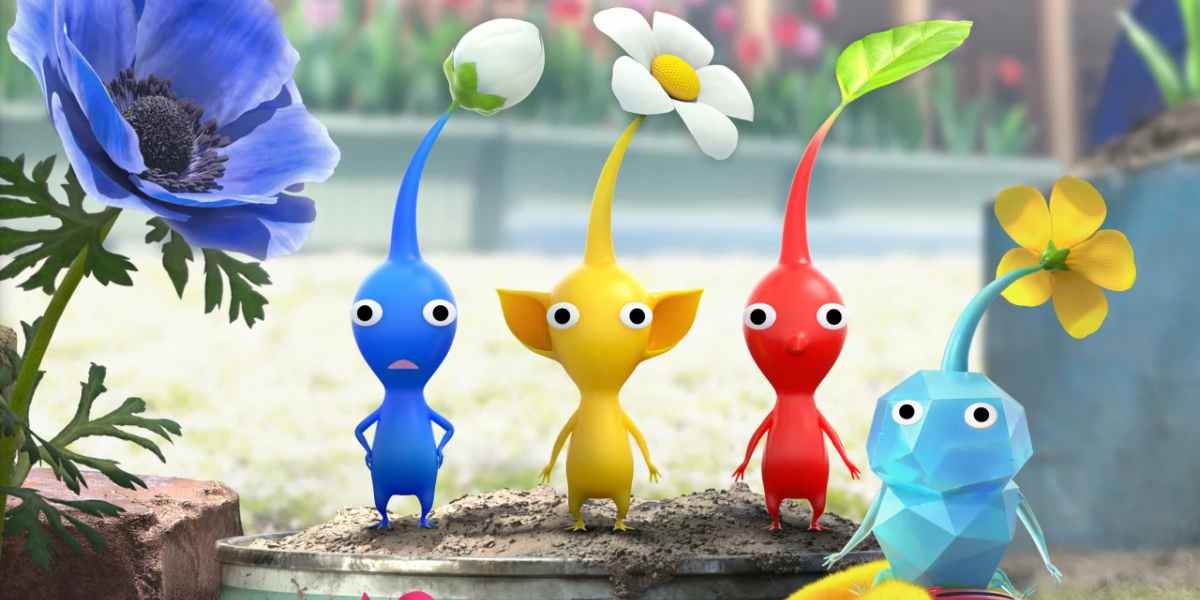 There's also a quick glimpse of the environments and locations you'll visit.
Pikmin 4: Platforms
Don't anticipate being able to play the newest Pikmin game on PlayStation, Xbox, or any other platforms since it is a first-party Nintendo franchise. 
Pikmin 4 is now anticipated for Nintendo Switch. Yet, it may also be released on the company's upcoming device, much as Pikmin 3 was initially released on Wii U and eventually made its way to Nintendo Switch.
Pikmin 4: Gameplay
Real-time strategy and puzzle components are combined in Pikmin's gameplay, which frequently includes a feature that forces you to acquire resources before dusk. 
There is frequently a big arena to explore, many dangerous enemies to fend off, trinkets to find, and fruit to eat. 
You take charge of one of the astronauts who may direct the Pikmin around the stage in this game.
The game's stages frequently change and occur on many planets spread across the cosmos.
Each Pikmin has a unique ability, such as the Rock Pikmin, which can be tossed at walls or other structures to break them easily. 
You move through the levels with these Pikmin, and then there is a boss battle. 
Nothing compares to Pikmin because it successfully combines elements of strategy, time management, and clever puzzles to create a unique experience.
This instalment will further develop that concept by including the previously announced ice Pikmin kind and canine companion and bringing fresh twists to the puzzle-strategy series.
A first for the series, according to Nintendo, is the opportunity to play from the perspective of Pikmin.
Other Pikmin games have an isometric three-quarter view that lets you see a lot on the screen.
We'll have to wait and see what Nintendo has in store to determine if this new perspective will be its mode or can be toggled.
Pikmin 4: Story
The plot of Pikmin 4 is not well known outside of the trailer and a few pictures. 
Everything we know comes from past games: we play as a Captain, have Pikmins, and use them to solve puzzles while battling our vengeful foes.
Pikmin 4: Preorder
Preorders for Pikmin 4 are currently open at significant retailers from the Nintendo eShop. Unlike The Legend of Zelda: Tears of the Kingdom, it will cost $60. 
The Nintendo Switch Game Voucher program will also be compatible with the game's purchase.
So, that was everything you needed to know about Pikmin 4!