The Palworld release date is here, and it isn't surprising how relieving this news is for the gamers awaiting the announcement. Pocket pair games have also been defined this game as open-world survival games similar to Pokémon. Yet, another feature that captures the interest is the players can even let their pals work in the factories or equip them with weapons. Interesting, right?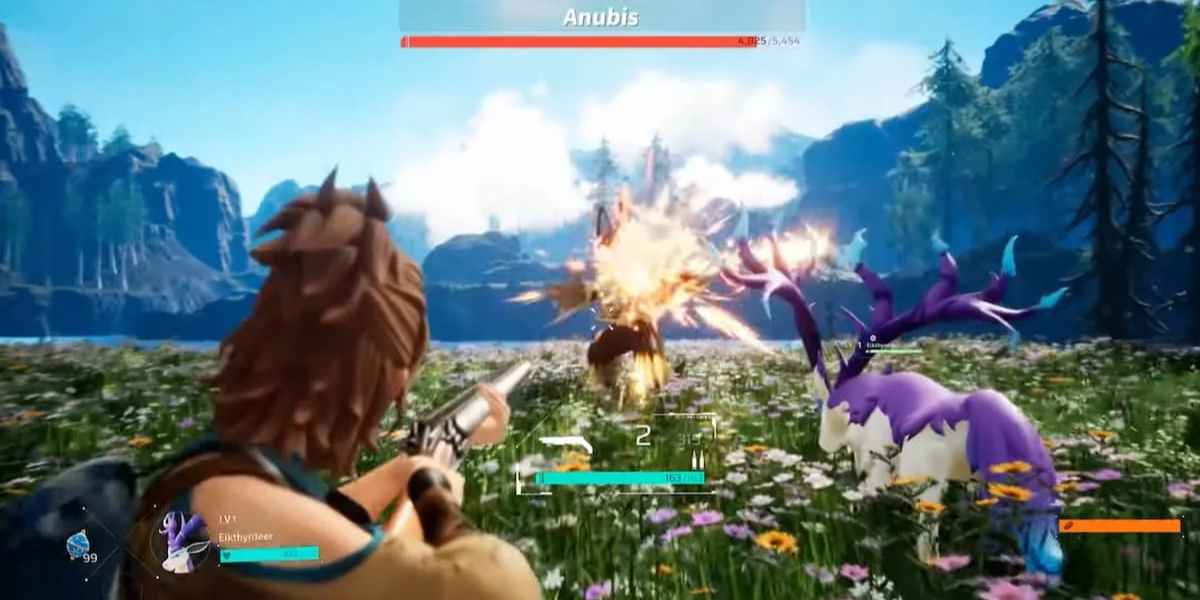 Another exciting news is, as hinted before, the makers of this game, Pocketpair games, are the same as those of the blockbuster game Craftopia. All these instances make this release worthwhile. 
So, without delay, let's delve deeper to learn about the Palworld release date and all the other essentials the authorities have released to spark the audience's interest.
Palworld Release Date: When Can We Expect It To Come Out? 
The 2023 year is all set to hold the honor of the Palworld release date. However, this Palworld release date is only for PC. The authorities have yet to announce the release on other gaming consoles. Nevertheless, it is already on the wish list in Stream. It isn't clear if the makers will release it on other platforms besides PC.
Palworld Release Date: Gaming Essentials
Besides the Palworld release date, Pocketpair games have also announced other gaming essentials like brief gameplay, system requirements, and a trailer. Below are the conditions you should ensure to prepare yourself and your system for the Palworld release.
System Prerequisites
To smoothly run the Palworld survival game, ensure the following system requirements:
Minimum Windows 7 SP1 Operating System

8 GB RAM and 2GB VRAM for graphics

Active Broadband Internet Connection

Dual Core 2.0 GHz Processor

10 GB storage to play the game
Palworld Gameplay
Palworld is a third-person open-world survival game, and as the description suggests, the players will fight to survive in this game. The gamers can collect survival resources like trunks and rocks to make the shelter. Explore dungeons or do relative activities to get food, and many more. The gamers must capture these Pals and grow and groom them as the players do in Pokémon. However, this game is more advanced than Pokémon as you can get different works done from Pals and pass challenges with them. It offers an automation effect as you let pal do the actions. 
Yet, you should save your Pals from preachers as they hunt and eat Pals. So, you must also protect your Pal companions while striving to survive. 
However, playing your favorite game with a friend always feels good, and Palworld also allows you to experience it. Play Palworld online with your friends or near and dear ones. 
The climax is you can choose to be a protector or preacher of Pals in the game. It's up to you. So choose accordingly, as you want to play the game. 
Palworld Trailer
With the Palworld release date, Pocketpair games have also released an enthralling trailer for this game. Through this officially announced trailer, one can extract that this game is worth the wait owing to its graphics, cinematic, and advanced features.
Go and give this trailer a watch here:
For good measure, Palworld also offers other intriguing gaming elements that make the game more enjoyable. Gamers can play in-game challenges like armed battles, raiding dungeons, riding pals, farming, etc., or enjoy the vibe with their pals. In either case, Palworld promises to offer a remarkable gaming experience.
Yet, you have to wait a little longer for an exact Palworld release date and rely on the release year till then. We wish you luck.