Milestone has officially confirmed Monster Supercross 6 for production, and here's everything you need to know about it.
The official sixth installment of the Monster Energy Supercross will include eight game modes, new rising settings, revised AI, and physics! The game's multiplayer will be enhanced as new Supercross Park, and Rhythm attack game modes will be introduced. Fans can also look forward to a complete console cross-over and an online ranking system. 
So when is this exciting new game making its debut? Does Monster Supercross 6 have an official release date? Keep on reading to find out!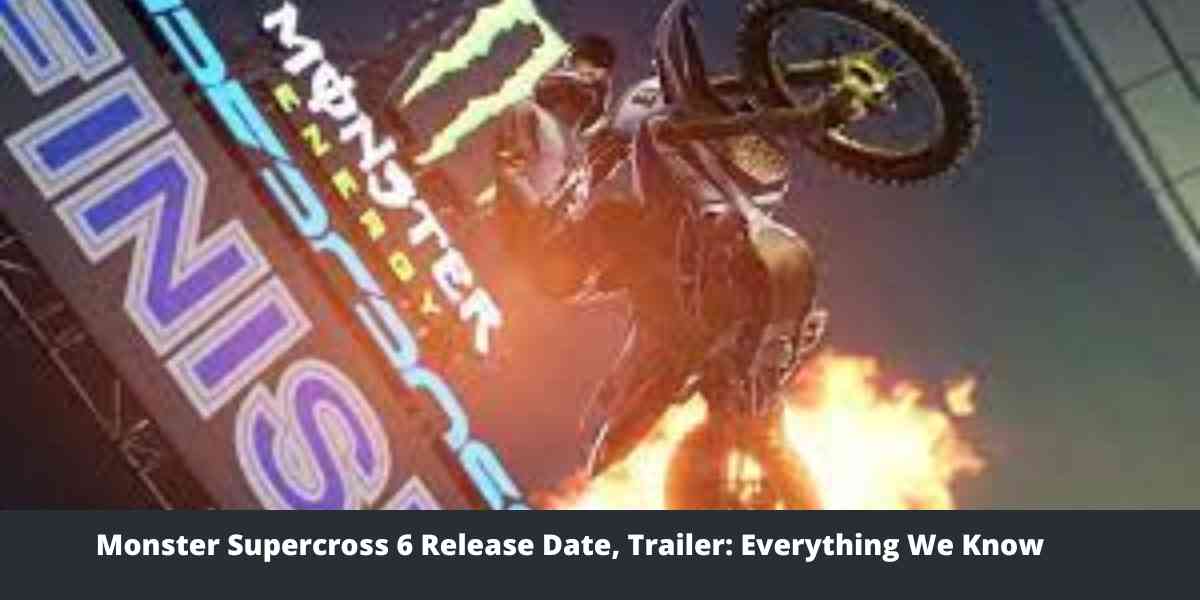 Monster Supercross 6 Release Date 
The sixth extension of the Monster Supercross series will launch on March 9, 2023. It will be available on PlayStation 4 and 5, Xbox Series X|S and Xbox One, and Windows PC via Steam. It will also include free updates from PS4 to PS5 and Xbox Smart Delivery. 
The upcoming racing game is also available for pre-order through each console's online store! 
Monster Supercross 6 Gameplay And New Features 
Monster Supercross 6 will include several spectacular features. A revised career mode by seven-time Supercross Champion Jeremy McGrath will guide players through the game. It will feature the sport's official riders and tracks. 
Players can make their way up from beginner to pro in the game most interactively and realistically possible! They will search for sponsors for the 250SX Futures Class and indulge in duels with 450SX Class Championship rivals.
As players make their way through the Supercross Academy, the "King of Supercross" will walk them through tutorials and challenges, helping them learn the ropes of the game and speeding up their progressions. These tools will help newbies take their first steps into the exciting world of Supercross while helping experienced players attain their full potential. 
Moreover, several new tools and settings will also be included in the game. Players can use them for customizing their riding aids, like auto brakes, auto steering, and much more, or their bike set-ups. 
Players will also have the ability to personalize their riders' powers via the skill tree. They can design unique riding styles that suit their riders! 
Furthermore, the Rider Shape System will focus on mental and physical health. You can remain in peak condition by ensuring your riders recover from injuries and bad performances. 
The game also features Supercross Park. It is a vast free-roaming area that includes five different locations. Players can opt for solo or cooperative play. They can also utilize their time in the park to recover from injuries or take a break from the stressful competition. 
Players can ride original tracks, find hidden zones, and enjoy considerable jumps in the free roam mode. They can opt for the Rhythm Attack mode, a new head-to-head mode, where they can compete in short 1v1 shootout races! 
Online matchmaking across all consoles and a new ranking system tracking online accomplishments are also included in the unique features of Monster Supercross 6. 
Is there a Trailer? 
The official announcement trailer for the game came out a few days ago. It gives us a small glimpse of players racing through different types of landscapes with lots of jumps and stunts! You can view it on Milestone's official YouTube channel.