Metal Gear Solid 3 Snake Eater, the most admired action game, is set to return after a long time, and there's much to discuss. Konami, the game developing company, officially announced that the game is in its remaking stages and will be released soon. They have also provided that fans can access Metal Gear Solid 3 Snake Eater Remake by ordering the pre-release version of the game to relive the golden days of the Naked Snake on their favorite gaming platforms worldwide.
So keep reading for more information about the Metal Gear Solid 3 Remake to know what the devs have to offer through this Snake Eater remake. 
Metal Gear Solid 3 Snake Eater Remake: Release Date and more
The developers have announced plans to release the Metal Gear Solid 3 Snake Eater remake in Fall 2023 on all gaming platforms, including Xbox, PlayStation 5, and PC. Moreover, a Metal Gear Solid: Master Collection Vol.1 will also release alongside the game, holding the first three games with a limited-time offer. So get your hands on it soon. 
Metal Gear Solid 3 Snake Eater Remake: A trip down to memory lane
Get ready to drive down to the early 2000s memories as Konami brings back Hideo Kojima's Metal Gear Solid 3 Snake Eater Remake with a more immersive storyline. It takes the players back in time, allowing them to relive the moments with an enhanced setting and impressive gameplay.
This Metal Gear Solid 3 Snake Eater Remake version entails a story of a Naked Snake who searches for the missing scientist Nikolai Sokolov. As Naked Snake, players must survive in the Soviet jungle in the 1960s, infiltrating Soviet camps while trying to sabotage super weapons. Yet, the Snake must search the jungles for various war weapons, from handguns to grenades. However, getting these weapons is challenging, requiring extensive stealth and trickery to survive.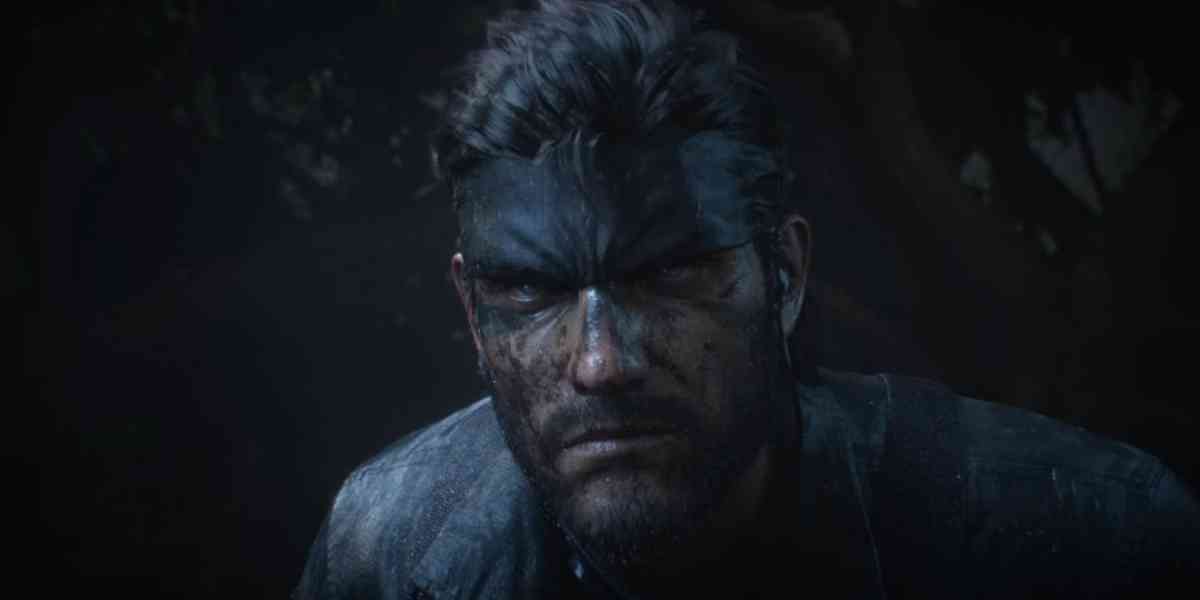 Surviving in the Soviet Jungle with no ally is arduous as players have to camouflage themselves and negate through the region unmarked by enemy troops. Naked Snake has to switch between many outfits and makeovers to blend in and wander unrecognized without getting injured. After getting to Mr. Nikolai, Snake Eater has to ensure that both of them escape successfully and return to the CIA, after which Snake Eater is crowned as Big Boss. So, we can safely say Metal Gear Solid 3 Snake Eater's gameplay is very interactive, and players get to feel the ambiance of a Soviet Jungle and the aftermaths of the Soviet War.
Metal Gear Solid 3 Snake Eater Remake: What's new?
The return of Metal Gear Solid 3 Snake Eater Remake after so long implies that the devs have enough time to improve the game using better technology and make it a more interactive experience. Considering this, the following are the few improvements the developers have made in Metal Gear Solid 3 Snake Eater Remake. However, a few details might need to be more accurate. 
Improved Graphics
As per the information gained, the devs have been making significant developments in graphics and visual details since Metal Gear Solid 3 Snake Eater's official launch. These improved graphics include better resolutions, lighting effects, and textures to provide players with an experience of a lifetime.
Quality of Life Enhancements
The significant improvements players will notice in Metal Gear Solid 3 Snake Eater Remake are unique features such as faster gameplay, new camera angles, and haptic feedback. Audio enhancements are also due to dialogues being said aloud rather than subtitles on the screen, like in the previous version. Moreover, the developers are working on cross-platform and online gameplay options for the players to play Metal Gear Solid 3 Snake Eater Remake with their near and dear ones globally.