Full of delightful hidden forests and cuddly creatures, Mail Time offers a unique gaming experience you wouldn't want to miss out on. It is the perfect game for story-tale lovers, with its magical and whimsical environments, huge flower fields, and adorable NPCs. The cottage-core adventure game features players delivering parcels to all the residents of Grumblewood Grove. They are all eagerly waiting for their packages, and it is up to you to jump on mushrooms, use letters to fly, discover dilapidated routes for delivery, and much more to make all of them happy and satisfied!
Fortunately, fans won't have to wait long to enjoy their favourite delivery game, as it's coming out in just a few weeks! You can find all about the release date, gameplay, and trailers of Mail Time below.
Mail Time Release Date
Mail Time will launch on PC on April 27, 2023. Players can access it via Epic Games Store, GOG, and Steam.
The game will also be released on PS4, PS5c, and Switch during this year's summer. The news was announced by the game developer Kela Van Der Deijl. During the press release, she expressed happiness over publisher Freedom Games making her life's work available for PlayStation and Nintendo players. She also added, "Everyone get your fuzziest socks and your warmest cup of hot chocolate, Mail Time is on its way to your doorstep next spring."
The price of the game at the moment is $19.99, and it will have English, German, French, Korean, Spanish, Japanese, Portuguese, and simplified Chinese language support.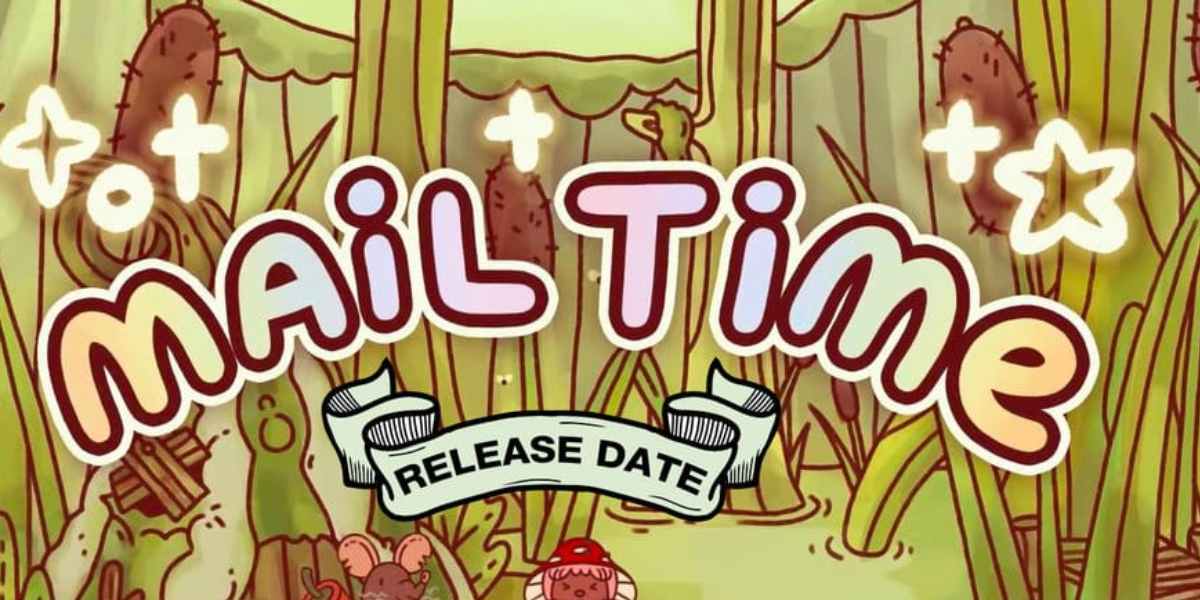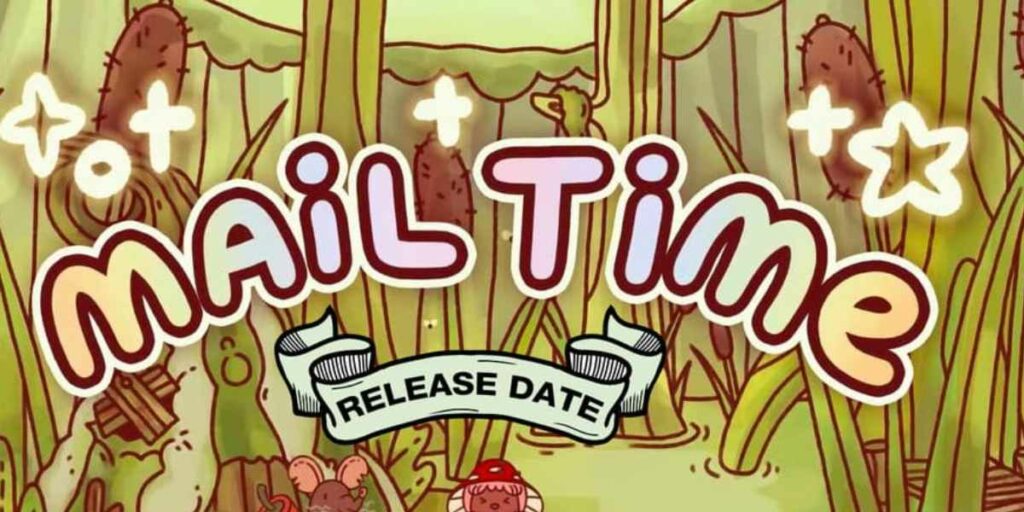 Mail Time Story and Gameplay
Mail Time is set in a mystical forest where you have been given the job of a newly minted Mail Scout. Initially, you are only equipped with many letters, a mushroom hat, and the utmost enthusiasm to deliver letters across Grumblewood Grove.
The recipients of the town are eagerly waiting for your arrival, so don't be late! You can run, glide, jump, and do anything it takes to get across the Forest and satisfy the kind inhabitants of the Grove.
The game features 15 heartwarming characters. Each character has its charm and story, and you'll meet poetic frogs, grumpy squirrels, punk-rock woodpeckers, and several other mystical woodland creatures.
As you make your way across the Forest and deliver mail, you'll also get the chance to earn Mail Scout badges. You'll need to collect these badges to become the ultimate Mail Scout!
Moreover, during your journey, you will explore the magical Forest that looks straight out of a storybook. You'll get the chance to discover eight distinct areas, including woodland villages and murky swamps.
To make things even more exciting, the game has no time limits or risk of harm! You can relax and explore the various aspects of the Forest in peace. There is also no fall damage! You won't die or have to restart the game from the beginning! Just pick yourself up after you fall and try again!
Is there a Trailer?
Mail Time's spectacular gameplay trailer gives us a small sneak peek of what's coming our way in April 2023. It opens with an older man asking you to deliver the letter to a character with no address! Now, it is your job to locate the address and deliver the letter to the right person. As you go around the Forest and ask cuddly woodland creatures for help, they assign you tasks of their own, from delivering their letters to helping them find their hats to some much-needed help in their love lives. All in all, it captures the essence of the game wonderfully!
A release date trailer also confirms the game's April 27 release date.
You can watch both the Mail Time trailers on Freedom Games' official YouTube channel.