The popular award-winning Kingdom series is getting a cool makeover with the upcoming Kingdom Eighties! At its core, it is a fun tribute to the 1980s in America. Kingdom Eighties is a real-time strategy game where players must manage a kingdom and defend it from enemies. In this game, a group of brave kids from a small town is on a mission to protect their families and hometowns from a mysterious enemy called the Greed. And from the details that we have received, it sounds like a fun ride! Keep scrolling to read more about the game and what it has to offer.
Release Date of Kingdom Eighties Draws Nearer
According to NintendoLife, the game is set to launch on October 16, 2023. Raw Fury has also confirmed that Kingdom Eighties will hit the shelves later this month. Kingdom Eighties is a standalone expansion to Kingdom Two Crowns, and it will be available on PlayStation 5, Xbox Series X|S, Nintendo Switch, and mobile! Android and iOS users can also pre-register for the game.
Once again, your gaming experience will be filled with micro-managing and base-building! Kingdom Eighties is set in a fictionalized version of America in the 1980s. The game will prove to be a spectacular addition to the series because of the new features and improved gameplay. The villain, the mysterious Greed, will destroy the chill atmosphere of the game! And as the leading player, it will be your job to ensure that peace is restored.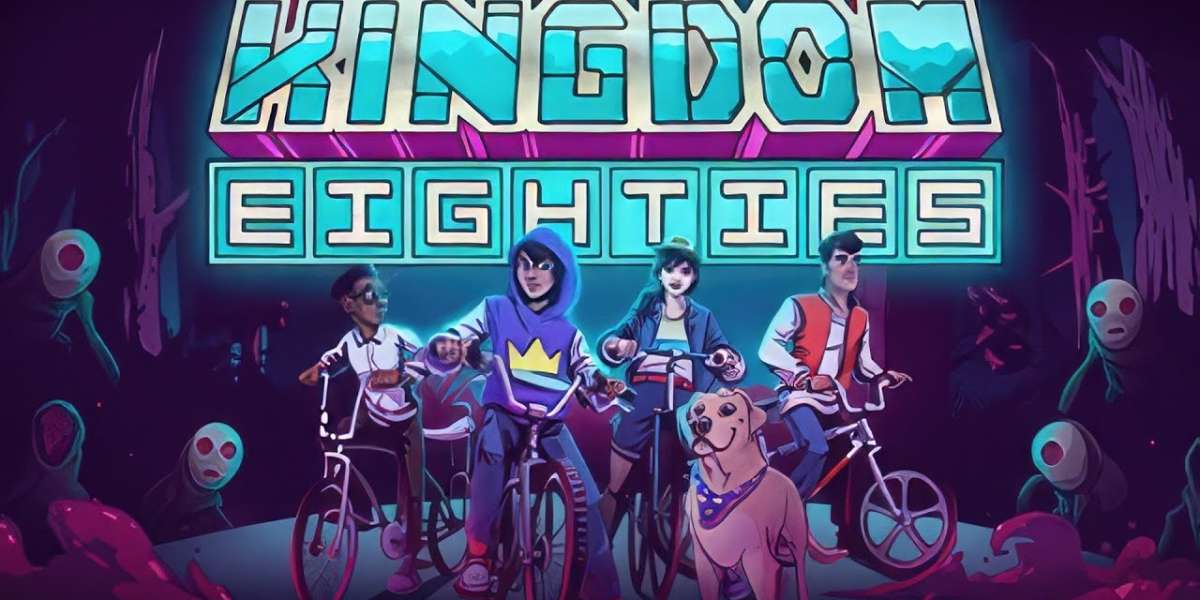 You will step into the shoes of the Leader, a young camp counselor who is accompanied by his friends, the Champ, the Tinkerer, and the Wiz. Together, they will protect the town of Monarch from the mysterious figure, Greed, whose sole plan is to cause destruction.
Related: Baldur's Gate 3 Githyanki Egg: Location and How to Find it?
Is Your System Perfect to Run Kingdom Eighties?
The official Steam page has updated its site with the recommended system requirements, which will ensure a smooth gaming experience. Therefore, your job is to confirm that all these boxes are checked:
OS: Windows 11
Processor: Intel 7th Gen
Memory: 4 GB of RAM
Graphics: Nvidia GTX Series 10
DirectX: Version 11
Network: Broadband Internet connection
Storage: 4 GB of available space
If your computer lacks any of these categories, then there is nothing to worry about, as the minimum requirements are as follows:
OS: Windows 10
Processor: Intel 4th Gen Dual Core 2.0GHz
Memory: 2 GB of RAM
Graphics: Nvidia GTX Series 8
DirectX: Version 9.0c
Network: Broadband Internet connection
Storage: 4 GB of available space
However, please note that while the game will be able to run on this hardware, it might prove troublesome due to lagging and other technical issues.
Well, that was everything that you needed to know about the Kingdom Eighties! If we receive more relevant information, we will promptly update this site. So, stay tuned for more updates.