The wait is finally over! Analogue has answered the most asked question; How to Pre-order Analogue Duo, regardless of whether you formerly owned one of those vintage consoles or are seeking to delve into an unfamiliar history. While some of the most well-known gaming systems of the fourth generation were the Super Nintendo and the Sega Genesis, we can safely say they weren't the only ones in town. Analogue Duo has also made its place in the market. So, let's analyze How to Pre-order Analogue Duo with its anticipated release date. 
Pre-order Release Date:
Pre-orders for the Analogue Duo will go on sale on May 19 at 5:00 UTC. According to the official page, pre-orders for the Analogue Duo, a brand-new retro console that can be used to play games from the "most underappreciated video game systems of all time," have officially begun. The black USA and white JPN versions of the Duo are available for USD 249.99 each. It isn't your typical holiday rush console, either. Only a small number of The Duo will be sold, at least during its initial run.
Analogue has not stated how long supplies will last, and you can only order up to two at once. Get to ordering right away if you want to ride this nostalgia wave.
But the question which arises here is How to Pre-order Analogue Duo? So, let's delve deeper. 
How to Pre-order Analogue Duo? 
In this article, we'll show you How to Pre-order Analogue Duo so you won't miss out on an outstanding opportunity to play classic video games.
Here are some of the significant points for How to Pre-order Analogue Duo?
Be familiar with the Analogue Duo: Before beginning the pre-ordering process, it's essential to become informed about it. The Duo is a premium, all-in-one console supporting TurboGrafx-16 and PC Engine game cartridges. It offers full compatibility, allowing gamers to play their favourite titles from these iconic systems in stunning high-definition without requiring additional adapters or modifications.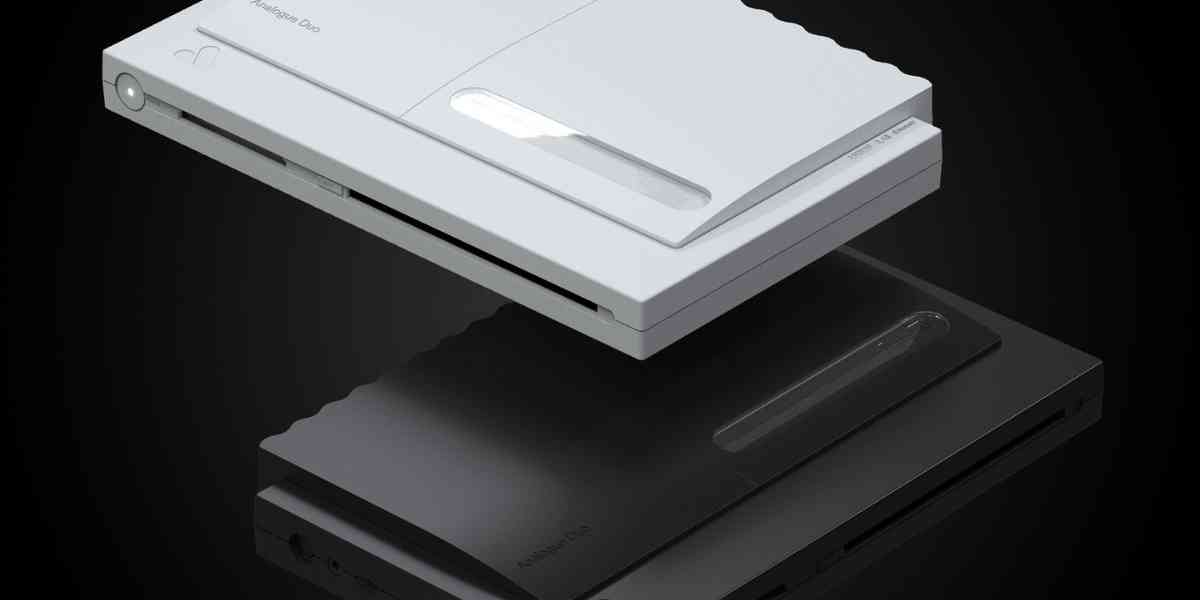 The most crucial point is locating retailers authorized to sell the console when knowing How to Pre-order Analogue Duo. You can check the list of authorized shops on Analogue's official website first. Additionally, Analogue items are frequently available at large internet shops and specialist gaming stores. To make an informed choice, do your homework and evaluate delivery costs, price ranges, and customer testimonials.
Monitor Pre-Order Availability:
Securing a pre-order for the Analogue Duo may require some caution due to strong demand and limited supply. Keep an eye out for pre-order availability announcements on the authorized retailers' websites. You may keep up with pre-order chances by subscribing to email notifications or following these businesses on social media.
Be Prepared for Pre-Order Day:
When the pre-order window opens, it's crucial to be prepared to act swiftly. Ensure your shipping and billing information is accurate on the retailer's website and have your payment option available. Being prepared can make all the difference because pre-orders frequently sell out rapidly.
Double-Check the Terms and Conditions: 
Carefully and thoroughly review the terms and conditions imposed by the supplier before finalizing your pre-order. Pay close attention to cancellation policies, warranty information, and any additional fees associated with the purchase. Knowing your responsibilities and rights as a consumer is essential.
Pre-ordering the Analogue Duo is an exciting opportunity for retro gaming enthusiasts. By understanding the console, researching authorized retailers, monitoring availability, and doing enough preparation on pre-order day, you can increase your chances of securing this highly sought-after console. Embrace the nostalgic gaming experience and relive the magic of classic TurboGrafx-16 and PC Engine titles with the Analogue Duo.
That's it for How to Pre-order Analogue Duo. After reading this article, we hope that you have understood all the essentials and will pay closer attention to these crucial details.