Future Metroidvania video game Hollow Knight: Silksong is under development and will release by Team Cherry for Windows, macOS, Linux, PlayStation 4, PlayStation 5, Nintendo Switch, Xbox One, and Xbox Series X/S.
Learn more about the plot, the characters you'll be taking on, and the bosses you'll face as Hollow Knight: Silksong approaches its release date as per the leaks.
Hollow Knight: Silksong: Release date
Xbox has shortened the release window for Hollow Knight: Silksong and has stated that it will release before June 2023. The gaming behemoth has subsequently taken to Twitter to announce that, yet, everything included in the Xbox and Bethesda Games Showcase 2022 is expected to release in the next 12 months.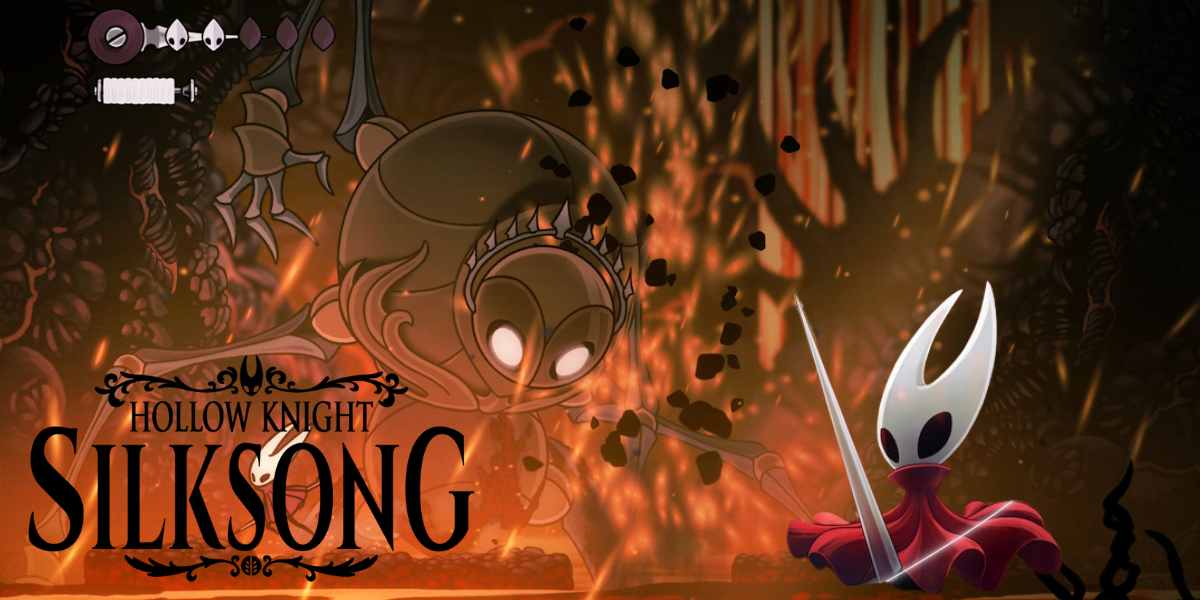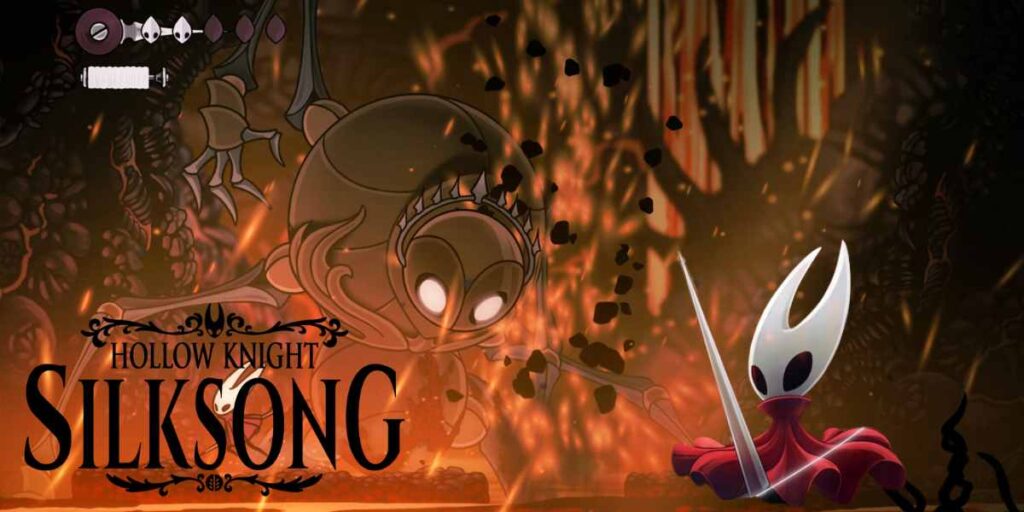 Hollow Knight: Silksong: Platforms
The Xbox Series X, Xbox One, PS5, PS4, Nintendo Switch, and PC via Steam, GOG, and the Humble Store are the confirmed platforms for The Hollow Knight: Silksong. Furthermore, Team Cherry has verified the security of an Xbox Game Pass release of Hollow Knight: Silksong, making it accessible to all subscribers on the day of release in 2023.
Hollow Knight: Silksong Trailer
Hornet was taken hostage at the start of the two-minute teaser, which then showed her emancipating herself and wandering through lush fields and dark tunnels.
The trailer demonstrated fresh adversaries to defeat, new bosses to take on, new friends to make along the road, and new towns to discover, replete with NPC characters and tasks related to them. And now, from E3 2022, we have a second gameplay trailer for Hollow Knight: Silksong. Hornet, an old buddy who has been transformed from a playable villain to a playable hero, as well as more sneak peeks of the game's bosses, adversaries, and other characters
Hollow Knight: Silksong Story
If you've played Hollow Knight, you'll likely recall Hornet, who regularly got in the player character's way but eventually turned out to be their ally midway through. Hollow Knight: Silksong really flips the protagonists in this new adventure, switching the Knight for the Hornet.

In this new game, Hornet is taken hostage and transported to the country of Pharloom. The main plot of Silksong places Hornet at the bottom of this new kingdom and assigns her to climb the kingdom's peak and arrive at a gleaming citadel to learn the truth about her captivity.

This new kingdom is said to be "haunted by Silk and Song", according to developer Team Cherry themselves. In addition, Hornet will be able to complete side missions. As you can actually keep track of all your side tasks in Silksong, these sound far more developed than in the original Hollow Knight. Perhaps this is a chance to tell other tales that are unrelated to Silksong's primary plot.
Hollow Knight: Silksong Gameplay
The 2D Metroidvania game Hollow Knight: Silksong is set in a haunting country with bug residents. With more emphasis on speed, combat, and platforming than in its predecessor Hollow Knight, the gameplay is generally comparable. The users can control Hornet, an insect-like character who fights foes with a needle, who was a monster in the first game. Hornet runs into a lot of dangerous things on her journey. Over 165 unique enemies are planned for the game.
Additionally, Hornet will come across a lot of helpful non-player characters. A quest system will be present in Silksong, in which NPCs will ask Hornet to carry out specific tasks. There are four different categories within the quest system: hunt, gather, wayfarer, and grand hunt. Hornet will be allowed to create weapons, tools, and traps out of gathered materials in a new Silksong feature.

Silksong will feature a checkpoint system similar to the first game. Hornet utilizes silk to heal in place of the knight from Hollow Knight's method of using the soul. Unlike the Knight, who must halt and painstakingly repair one mask at a time, perhaps putting the mask in danger of taking further damage, she may nearly quickly heal three masks of harm while moving. Yet this uses up her entire bar of silk.

This adjustment was made to quicken the action and let the creators make the game more challenging than Hollow Knight. Hornet doesn't leave a Shade after dying as the Knight did; instead, she leaves a bundle of silk that, when split, refills some or all of the silk notches in her bar.
Similar to Hollow Knight's "Steel Soul mode," Silksong will offer an additional difficulty setting dubbed "Silk Soul mode" featuring permanent death. Compared to Hollow Knight's "Steel Soul mode," it will have more variances from the regular game, yet it is unknown how many.

Silksong is expected to be a spectacular new installment to the Hollow Knight series, full of new challenges, characters, and discoveries, given the original game's success and the intriguing trailers and previews.
So yet, the developers have only made this information available to their fans.