Genshin Nahida will make her debut in update 3.2, and here's everything that you need to know about her. 
Nahida is a 5-star dendro character, and players have eagerly been waiting for her release. The cheeky adorable character is equipped with powerful elemental powers and weapons! Adding her to your team will help you quickly defeat battles and complete quests. 
Several details about Genshin Nahida were revealed in the Genshin Impact Livestream 3.2. Keep on reading to find out about her strengths, skills and build. 
Genshin Nahida Release Date
The character will release during the first phase of Version 3.2 on November 2, 2022. 
She comes into the story when the Traveller realizes that something fishy is going on at the Sabzerus Festival that celebrates Kusanali. 
Nahida helps the Traveller in solving the problem and returning things back to normal.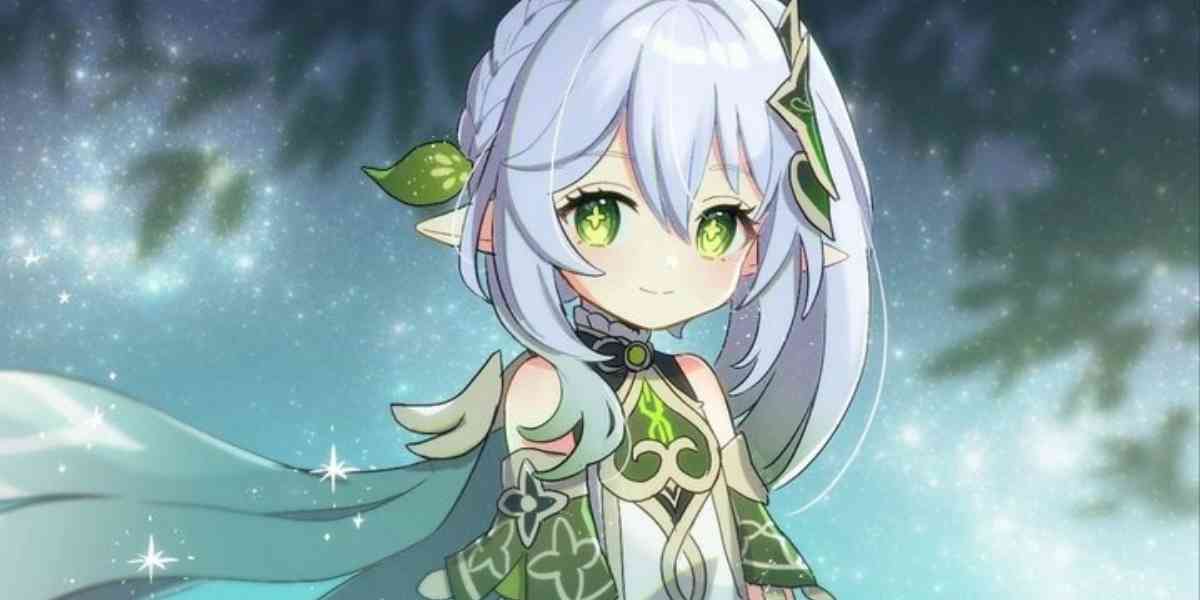 Genshin Nahida Attacks
Nahida is a playable character with the power of Dendro.
She has the following main attacks. 
Normal Attack- Akara 
She can deal dendro damage in a series of four attacks to her enemies.
Charged Attack
She will require stamina and hit her enemies with AoE Dendro damage after a short period of casting time.
Plunging Attack 
Nahida calls upon Dendro in mid-air and falls to the ground. She yields dendro damage to all the foes in her path. Moreover, upon contact with the ground, she deals AoE dendro damage.
Genshin Nahida Skills 
Nahidams elemental skill is All Schemes to Know.
Tap the elemental skill button while using Nahida to set her skill into motion. She produces karmic bonds of wood that deal AOE Dendro damage. It also marks eight opponents (or less) with the Seeds of Skandha. 
Choo Choo Charles Release Date Trailer Revealed
You can also hold down the elemental skill button to activate the aiming mode. It increases the character's resistance to interruption. You can then select eight enemies and yield dendri damage to them once you let go of the elemental skill button. Additionally, it also marks all of them with the Seeds of Skandha. The aiming mode only lasts for 5 seconds.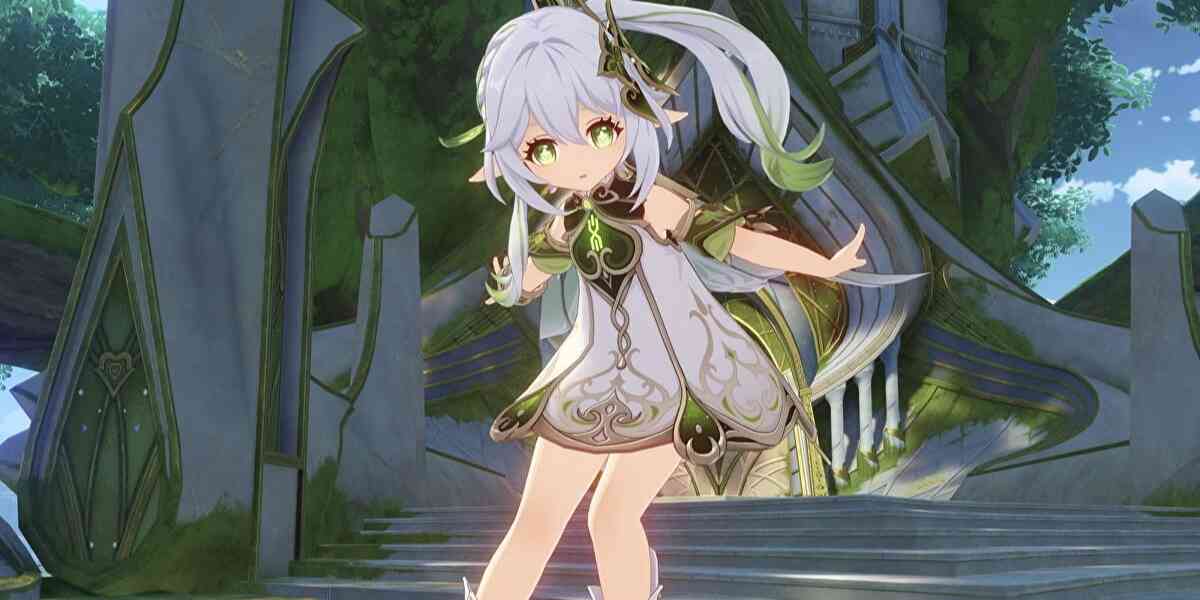 All enemies marked with the seeds get linked if they are in a certain proximity to each other. You can then use the Tri Karma Purification effect to deal damage to all of them by hitting only one with the Elemental Reaction or with DMG from dendro cores like Burgeon. The Tri-Karma Purification deals dendro damage according to Nahida's elemental mastery and attack stats. 
However, you can only trigger one Tri Kaa Purification within a short duration. 
Genshin Nahida Elemental Burst- Illusory Heart 
The elemental burst sends into motion a Shrine of Maya effect. The characters in your party will get the following effects based on their element types. 
Pyro- If Nahida is in the Shrine Of Maya, the effect of the Tri-Karma Purification from her elemental skill is boosted. 
Electro- As long as Nahida is in the shrine, the duration of unavailability between two tri-karma purification is reduced. 
Hydro- Shrine of Maya lasts longer. 
If two members of your team are from the same elemental group, the above-mentioned boosts are further increased! 
If Nahida leaves the field of Shrine of Maya, these bonuses will still apply as long as team members remain within the field.
Nahida Passive Abilities
Nahida has the following passive abilities, 
On All Things Meditated- Nahida can use her elemental skill to harvest some items that fall within a fixed AoE. 
Compassion Illuminated- The Shrine of Maya will be boosted when the Illusory Heart is unleashed. Your active character's elemental mastery will gain a boost of 20% of the party member with the great elemental mastery elemental mastery. You can gain up to 200 points in this way.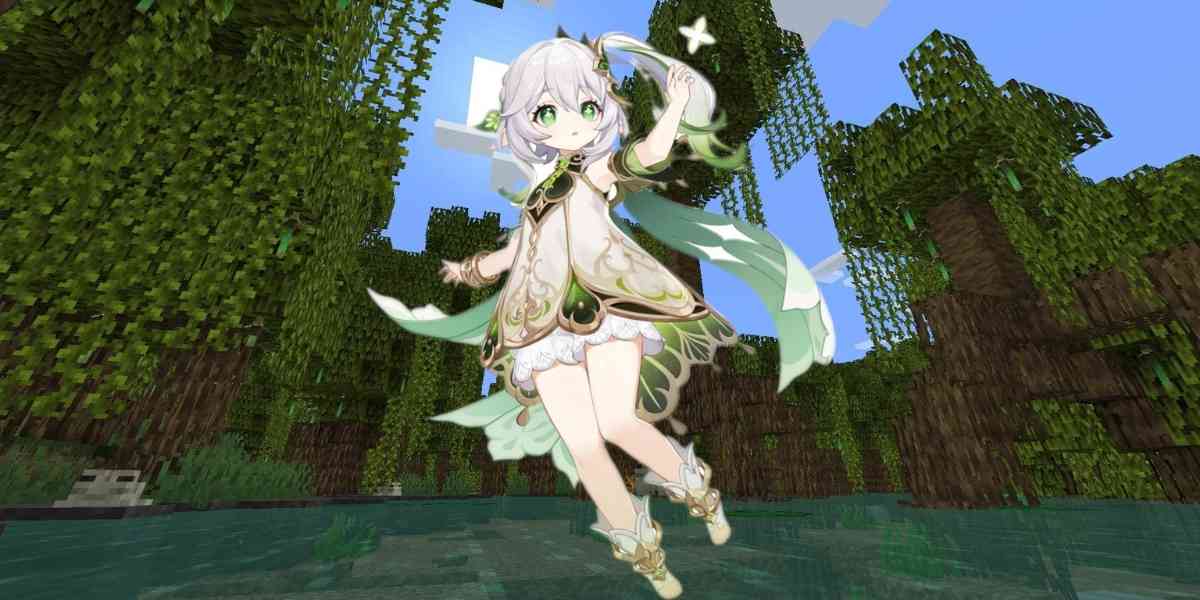 Awakening Elucidated- Every point that Nahida's elemental mastery increases after it crosses 200 will give 0.1% Bones DMG and 0.03% CRIT Rate to the tri-karma purification from her elemental skill. 
Nahida's Talent Materials 
You can level up Nahida's skills through talent materials. 
Here are all the talent materials needed for upgrading her skills.
You can fully upgrade one of her skills using the following talent materials.
x1 Crown of Insight

x6 Fungal Spores

x3 Teachings of Ingenuity

x6 Unknown material

x22 Luminescent Pollen

x21 Guide to Ingenuity

x38 Philosophies to Ingenuity

x31 Crystalline Cyst Dust

1,652,500 Mora
To upgrade all three of her skills, you will need three times the talent materials mentioned above.
Since this information does not come from an official source, it may be different when the character releases. 
Genshin Nahida Ascension Materials
Upgrading Nahida's health, defence, attack, and critical hit effectiveness requires ascension materials.
You will need tonnes of Kalpalata Lotus and Quelled Creeper (a new item) materials. 
Mentioned below are all the items needed to ascend Nahida. 
Nahida Ascension Level 20
Ascension Materials – x1 Nagadus Emerald Sliver, x3 Fungal Spores, x3 Kalpalata Lotus
Mora Cost – 20,000
Ascension Reward – Acquaint Fate
Nahida Ascension Level 40
Ascension Materials – x3 Nagadus Emerald Fragment, x2 Quelled Creeper, x10 Kalpalata Lotus, x15 Fungal Spores
Mora Cost – 40,000
Ascension Reward – None
Nahida Ascension Level 50
Ascension Materials – x6 Nagadus Emerald Fragment, x4 Quelled Creeper, x20 Kalpalata Lotus, x12 Luminescent Pollen
Mora Cost – 60,000
Ascension Reward – Acquaint Fate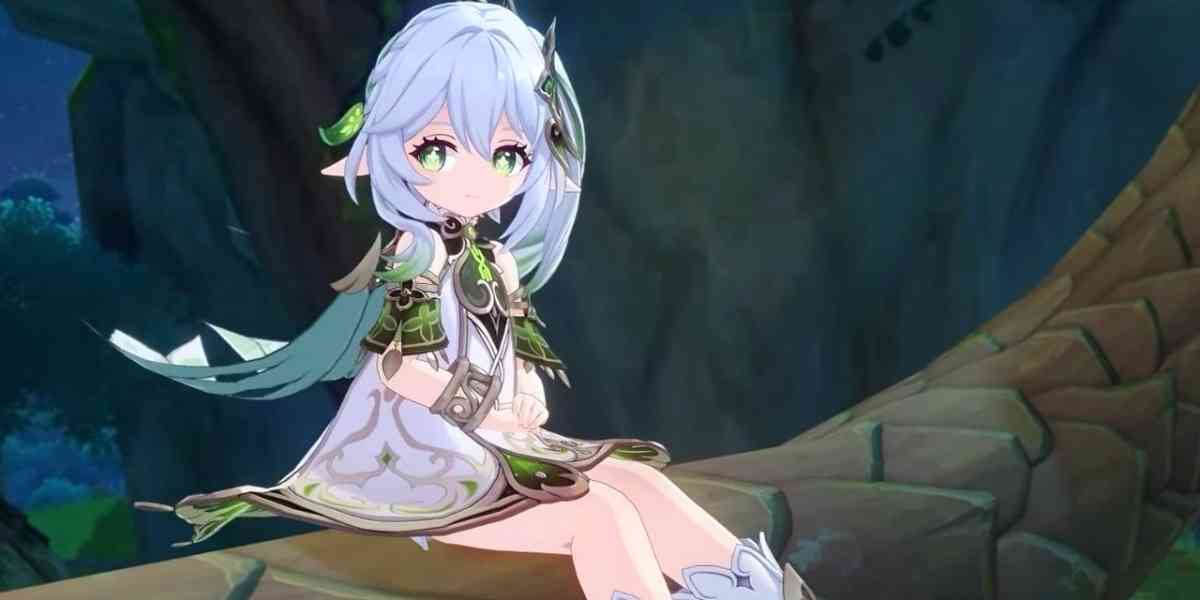 Nahida Ascension Level 60
Ascension Materials – x3 Nagadus Emerald Chunk, x8 Quelled Creeper, x30 Kalpalata Lotus, x18 Luminescent Pollen
Mora Cost – 80,000
Ascension Reward – None
Nahida Ascension Level 70
Ascension Materials – x6 Nagadus Emerald Chunk, x12 Quelled Creeper, x45 Kalpalata Lotus, x12 Crystalline Cyst Dust
Mora Cost  – 100,000
Ascension Reward – Acquaint Fate
Nahida Ascension Level 80
Ascension Materials – x6 Nagadus Emerald Gemstone, x20 Quelled Creeper, x60 Kalpalata Lotus, x24 Crystalline Cyst Dust
Mora Cost  – 120,000
Ascension Reward – None
Genshin Impact Nahida Constellation 
You can wish on banners and get multiple copies of Nahida. You can get her Stella Fortuna this way. This material gives you the power to unlock constellations, and each upgrade will boost a passive ability or an existing talent.
Here are all six of Nahida's Constellations. 
The Seed of Stored Knowledge (C1)

The Root of All Fullness (C2)

The Shoot of Conscious Attainment (C3) 

The Stem of Manifest Inference (C4) 

The Leaves of Enlightening Speech (C5)

The Fruit of Reason's Culmination (C6)
Best Nahida Weapon
Nahida's best weapon is her signature 5-Star A Thousand Floating Dreams catalyst. According to reliable leaks, this weapon will increase Nahida's Elemental Mastery by 32 for each Dendro party member. If the members are not dendro, they will give a 10% boost to their damage bonus. You can stack three of these bonuses at one time! Moreover, apart from Nahida, all other party members' Elemental Mastery will increase by 40.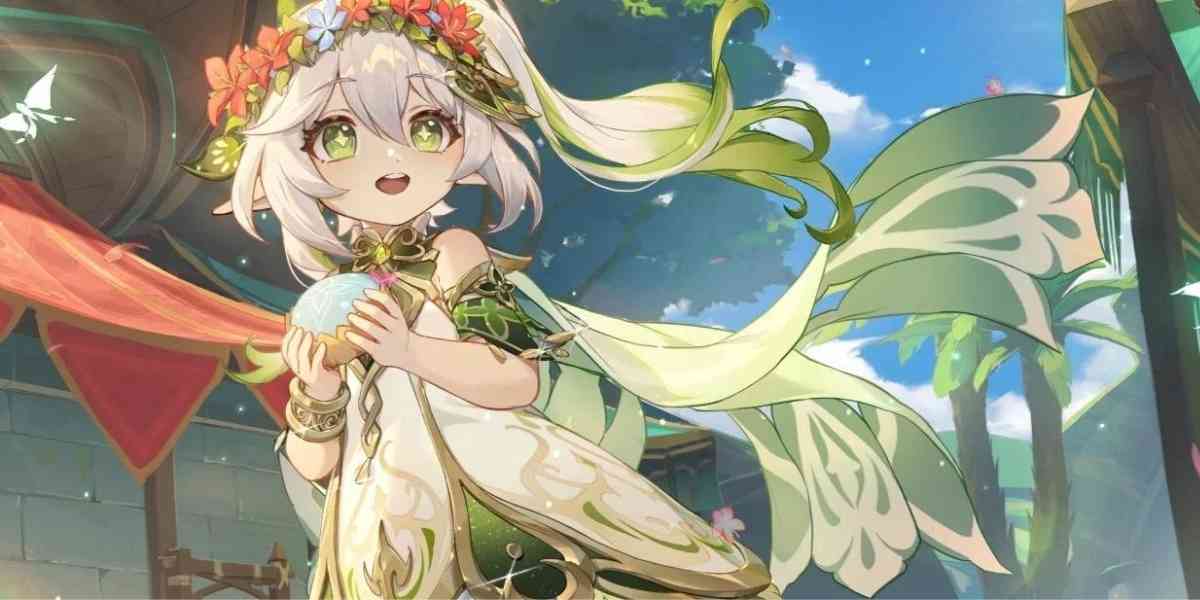 Best Nahida Party Members 
Nahida can be equipped as a main DPS, sub DPS or even as a hybrid of the two. Her playstyle will vary greatly based on the other members of her team. 
We recommend pairing her with one Pyro, Hydro or Electro character. You should also use her elemental burst and aimed elemental skill to mark opponents and deal considerable damage. 
The best characters to add to a team with Nahida are a hydro healer like Kokomi, Hydro support like Yelan or dendro support like Dendro Traveller and Cyno. 
Best Nahida Artifacts 
You can boost Nahida's dendro damage by adding a player with four-piece Deepwood Memories on your team. This artifact decreases enemies' Dendro resistance. Thus, Nahida will be able to deal more damage to opponents, and they won't be able to defend themselves.
Apart from the four-piece deep wood memories artifact, the four-piece Gilded Dreams Artifact is also a great choice. It is set for an 80% increase in Elemental Mastery with the two-piece and an elemental type buff based on the other team members when all full four-piece are equipped.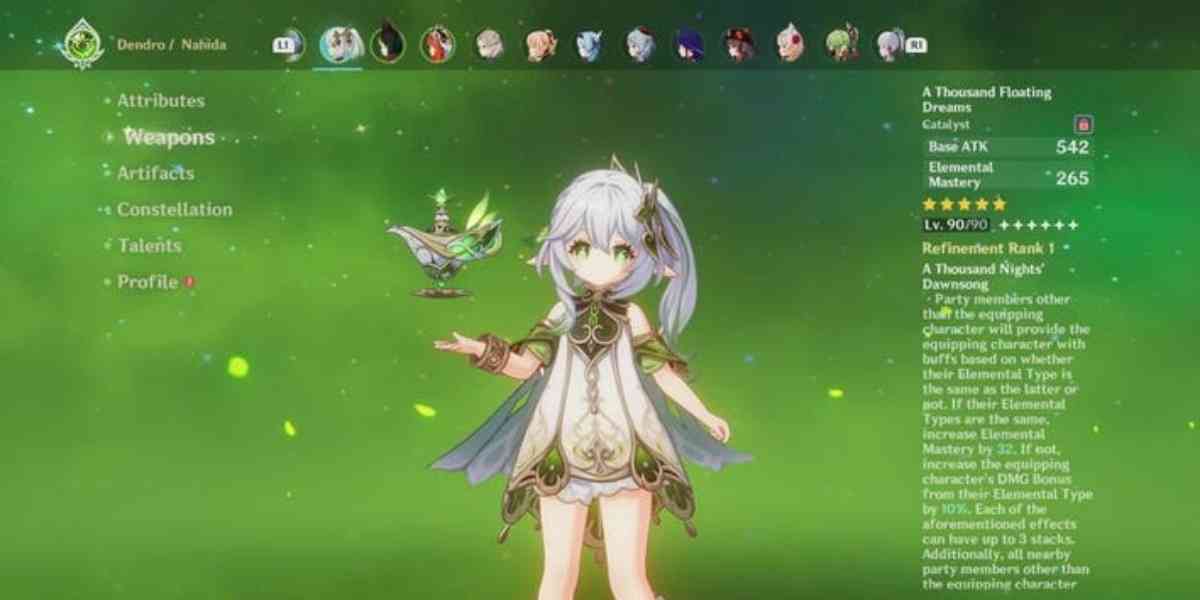 Once the set is full, Nahida's attack is boosted by 14% for each Dendro-type character in the team within 8 seconds of using an Elemental reaction. If the members are not dendro, she receives as 50 point boost in her Elemental mystery for each non-dendro character, 
Genshin Nahida Build 
To get the best use out of Nahida, we recommend using the following build. 
Nahida Best Weapon- 5-Star A Thousand Floating Dreams catalyst.

Nahida Best team comp- Cyno,Kokomi, Dendro Traveller. 

Nahida Best Artifacts- 4-Piece Deepowood Memories or Gilded Dreams.