Blizzard has just unveiled a wealth of information about Diablo 4 Season of Blood, and it promises to be an exciting ride. With its vampiric elements, fresh bosses, quests, and a slew of additional features, the Diablo 4 experience will be much more captivating. So, without further delay, let's delve into all the details of Diablo 4 Season of Blood!
A vampire-themed season is sure to be a hit in Diablo 4 Season of Blood! Moreover, Blizzard is pulling out all the stops for the upcoming season based on the content we've seen so far. It will introduce a brand-new Season journey, a battle pass, an exciting event, and a fresh questline. But the excitement doesn't stop there because an entirely new character is just around the corner, ready to stir up more trouble. With this influx of new content,it's safe to say that gamers will have plenty to keep them busy.
The Diablo IV Season of Blood Release Date is Drawing Nearer
Diablo 4 Season of Blood will begin on October 17th, 2023. It goes live at 10 am PT / 1 pm ET / 6 pm BST with the 1.2.0 patch.
The upcoming season was announced via a spectacular trailer introducing the gamers to Erys, a vampire hunter voiced by Gemma Chan. So, we know the bulk of the story will revolve around this.
Diablo 4 Season of Blood New Story and Content
A new season marks the start of a new seasonal quest line! The players will side with Erys in the upcoming season to defeat the latest formidable threat. With Erys' help, you'll hunt down the villain behind all this chaos. There's a master vampire who's overlooking all of these suspicious murders! The quest will become increasingly difficult due to the risk of contracting vampirism.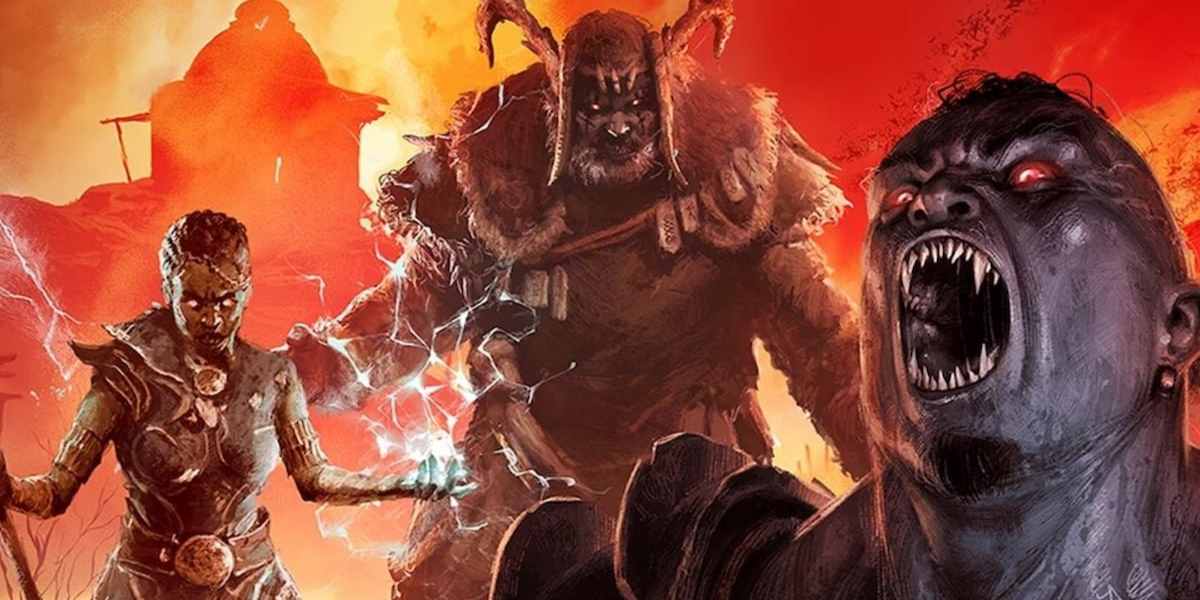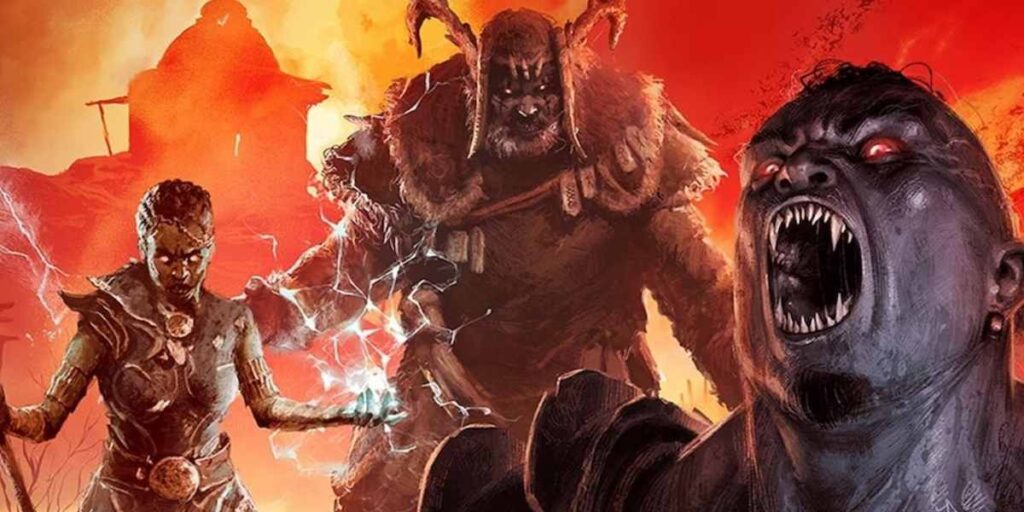 Along with the new questline, we also have a Seasonal event, Blood Harvest. One part of the map will get entirely overrun by the vampiric forces, making that area useful for valuable resources. The Hunter Acclaim's Board will showcase players unlocking unique items like Legendary caches, Vampiric Powers, and more!
A Complete Breakdown of Vampiric Powers in Diablo 4 Season of Blood 
Once you have Potent Blood, you'll gain access to Vampiric Powers.
It is unlocked from the fallen adversaries and can be spent in the Vampiric Power tab within the Character menu. An alternative way is to complete the Seasonal Questline and gain the powers from the Blood Harvest Seasonal Event.
Once the vampiric power is learned, you can spend Potent Blood in the powers tab to raise its power to the next level. However, remember that each power can only be upgraded to Level 3. Plus, a character can equip five powers at the same time.
A vampiric power displays symbols and numbers, which are called Pacts. The number denotes the respective cost. All of this will become available if you hover around the Vampiric Power. The three Pacts include Ferocity, Divinity, and Eternity.
Other than the 22 Vampriic Powers, a new Vampriic curse word has been added. According to its description, the enemy's soul will be stored if it's killed via the vampiric curse. These stored souls can then be unleashed upon more enemies using Defensive, Macabre, or Agility Skills.
Minor Vampiric Abilities require 1-3 pacts, and they are as follows:
Anticipation (1 Divinity)

Coven's Fangs (2 Divinity)

Domination (1 Ferocity)

Feed the Coven (1 Eternity)

Hectic (3 Divinity)

Hemomancy (3 Eternity)

Infection (1 Ferocity)

Jagged Spikes (1 Ferocity, 1 Divinity)

Prey on the Weak (2 Ferocity)

Ravenous (3 Ferocity)

Resilience (2 Eternity)

Sanguine Brace (1 Divinity, 1 Eternity)

Terror (1 Ferocity, 1 Divinity, 1 Eternity)

Undying (1 Eternity)
Major Vampiric Abilities require 6 Pacts, and they are as follows:
Accursed Touch (6 Divinity)

Bathe in Blood (3 Divinity, 3 Eternity)

Blood Boil (6 Eternity)

Call Familiar (3 Ferocity, 3 Divinity)

Flowing Veins (2 Ferocity, 2 Divinity, 2 Eternity)

Metamorphosis (2 Ferocity, 2 Divinity, 2 Eternity)

Moonrise (6 Ferocity)
Endgame Bosses of Diablo 4 Season of Blood
In Diablo 4 Season of Blood, you'll face different beasts.
Firstly, we have Grigoire, The Galvanic Saint (World Tier III & IV). To meet Grigoire, you need to collect a sufficient amount of Living Steel from the Tortured Offering in Helltide. When you face Grigoire, not only can you get unique items that you can't find elsewhere, but there's also a chance to obtain the Demonbinder Mount Armor Cosmetic.
Then we have Echo of Varshan (World Tier III & IV). You must defeat Grotesque Debtors during the 'Whispers of the Dead' event to encounter it. This will give you a shot at obtaining parts of Varshan's body. When you collect Tree of Whispers collections (which you earn by trading in Grim Favors), you are guaranteed to get a part of Varshan's body. Once you've gathered enough parts, including a Malignant Heart, if you're playing on World Tier IV, you can summon Varshan.
To come in contact with The Beast in the Ice (World Tier IV), you must gather Distilled Fear while completing Tier 30 or higher Nightmare Dungeons. Once you have acquired enough, visit the Occultist and make the Glacial Fissure Nightmare Sigil. The fight will begin after activating it. During this quest, you'll have the chance to gain Skull Torch, Fell Steed Mount Trophies, and more valuable items.
If you have defeated a World Boss on World Tier IV, you can fight Dark Master. Another way to encounter him is by completing a Legion Event (which leads to acquiring Exquisite Blood). You can gain unique items like Diadem of the Ancient Helm cosmetics from this boss.
To face the Echo of Duriel, you must defeat Grigoire, The Galvanic Saint, and Varshan in World Tier IV. This is how you gather Mucus-Slick Eggs and Shards of Agony. Once you have enough of these, you can summon the boss Duriel. What's unique about Duriel is that, among these new additions, it's the only boss with a chance to drop Uber Unique items, as well as special items like the Brimstone Mount.
So, that was everything that you needed to know about Diablo 4 Season of Blood. Rest assured, if we receive more information about the upcoming season, we'll update this site immediately. So, remember to tune in!