Armored Core 6 is a sequel to the Fires of Rubicon series. It is the sixth edition of the Armored Core series and the sixteenth overall. The game will be the first Armored Core game to be released since Armored Core 5: Verdict Day came out in 2013.
Let's analyze more about its release date, gameplay, and other essentials before you plan to get Armored Core 6.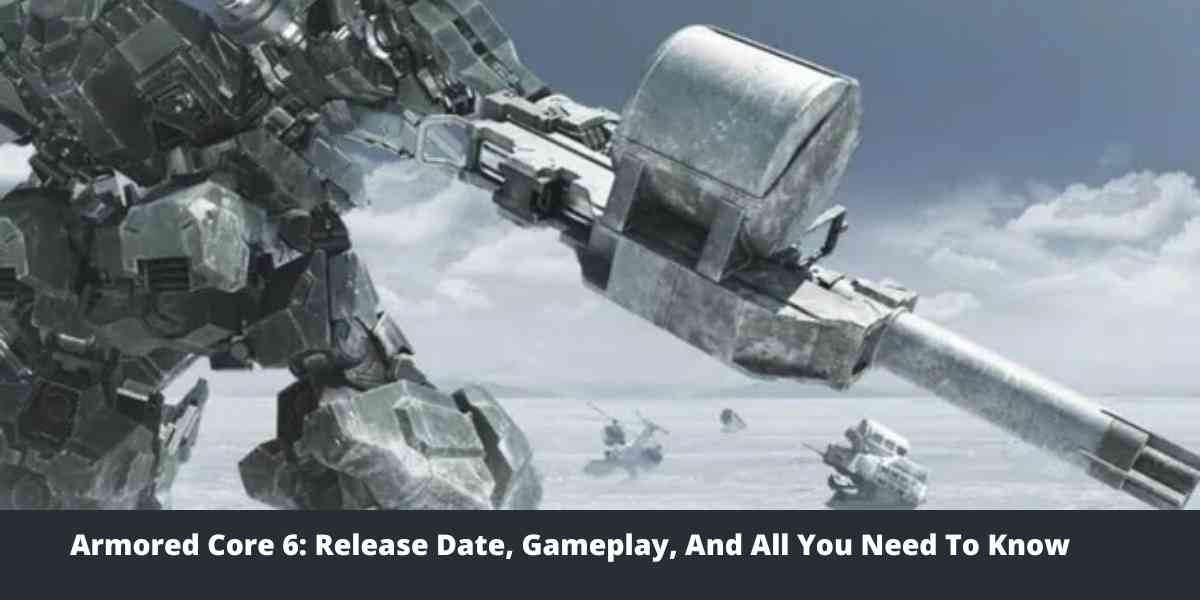 Armored Core 6 Release Date
The game's release date was announced at The Game Awards by the developer FromSoftware. The developer team's announcement at the 2022 Game Awards revealed that they will release Armored Core 6 in late 2023. The game will be available on several platforms, including PS4, PS5, Xbox One, Xbox One Series X/S, and PCs.
Fans eagerly await the release of Armored Core 6: Fires of Rubricon, especially after the recent success of Elden Ring, another FromSoftware game. There are rumors that the game may support crossplay between platforms; however, this rumor needs to be tangible.
Armored Core 6 Storyline and Setting
The trailer for Armored Core 6: Fires of Rubricon was released earlier this year and was a source of information for all the game enthusiasts who await its release. Like all previous game versions, the game is set in an imaginary universe.
Armored Core 6 is played on Rubicon 3, a remote planet. The story centers around events about the discovery of a new substance on Rubricon 3. This substance had the potential to thrust scientific and technological advancements. Instead, it led to a catastrophe that caused havoc in the solar system.
The system resurfaces later on the planet, and the players play the role of mediators between the corporations and resistance groups while trying to eradicate the substance from the planet.
Armored Core 6 Gameplay like you've never seen before!
The entire Armored Core series is a shooting game in the third person. However, there are a few developments in Armored Core 6: Fires of Rubricon to give players a more enjoyable game time.
The gameplay involves machines made from a single armor material fighting against each other until one loses. The developers, FromSoftware's statement about the improvements and new features emphasize improving the rapid maneuverability and visceral vehicular combat.
The players can maneuver around faster than ever in vehicles that fight according to their player's instincts.
Moreover, the new Armored Core 6: Fires of Rubricon will feature a distinctive gameplay style that will include more complex and challenging battles. The design of the battles is such that they will last longer and will give players more time to think of different strategies.
There will also be ample time to implement all those strategies by the players. Another special edition to Armored Core 6: Fires of Rubricon is the building feature, allowing players to modify their machines before the battle.
Players can build their machines from scratch and make appropriate modifications according to their opponent's weaknesses. It would give players greater control over their devices and help them strategize their attacks in advance.
In addition, FormSoftware has modified the game to make it more challenging for the players to advance to future levels. Introducing a new progression system will make it harder for players to advance up the ladders and leagues quickly.
Armored Core 6: Fires of Rubricon contains more levels and a more extended period per battle to make progression harder for players. Furthermore, the gameplay also includes boss battles where players have to fight bosses at the end of each league. Players can only progress to an upper league by defeating the bosses, who are not easy to beat.
However, it will take players a while to create a strategy and implement it perfectly to defeat each massive boss.
So, Armored Core 6: Fires of Rubricon is releasing in 2023, and fanatics eagerly await its release. The game promises a lot of new features, and the leaks have been exciting.
We understand that waiting is difficult. Don't worry. You can preorder Armored Core 6: Fires of Rubricon and enjoy. Yet, the sad news is the game has yet to be life.
So, it would help if you waited a little more to play this most awaited game.