Age of Wonders 4, a turn-based strategy game series known for its deep gameplay mechanics and engaging fantasy world, is set to release in 2023. The developers released the first game of the series two decades ago, followed by another title released in 2019 named Age of Wonders: Planetfall. The series' fans eagerly await the Age of Wonders 4 release, scheduled to launch this year. 
However, most people are concerned about whether this release will be functional for PC users. Considering this most asked question, let's explore the available news with other essentials to find the answer.
Will People be Able to Play Age of Wonders 4 on PCs?
The good news is the Age of Wonders series has always been a PC-focused franchise, with all previous titles being released exclusively for the platform. Therefore, there are greater chances that Age of Wonders 4 will also be released for PC. 
The prequel of Age of Wonders 4, Age of Wonders: Planetfall, was also released on PC with Xbox One and PlayStation 4 consoles. It was the first game of the series released on other gaming consoles with PC. So, we can anticipate that Age of Wonders 4 will also support other gaming consoles as the PC release is confirmed. Yet, considering the complexity of the game and the need for precise controls, we can't surely claim the release of this game on consoles other than PC.
Age of Wonders 4 Release Date
The developers announced to release Age of Wonders 4 on 2nd May 2023. This game will release on PC through Steam with PS5 and Xbox Series X.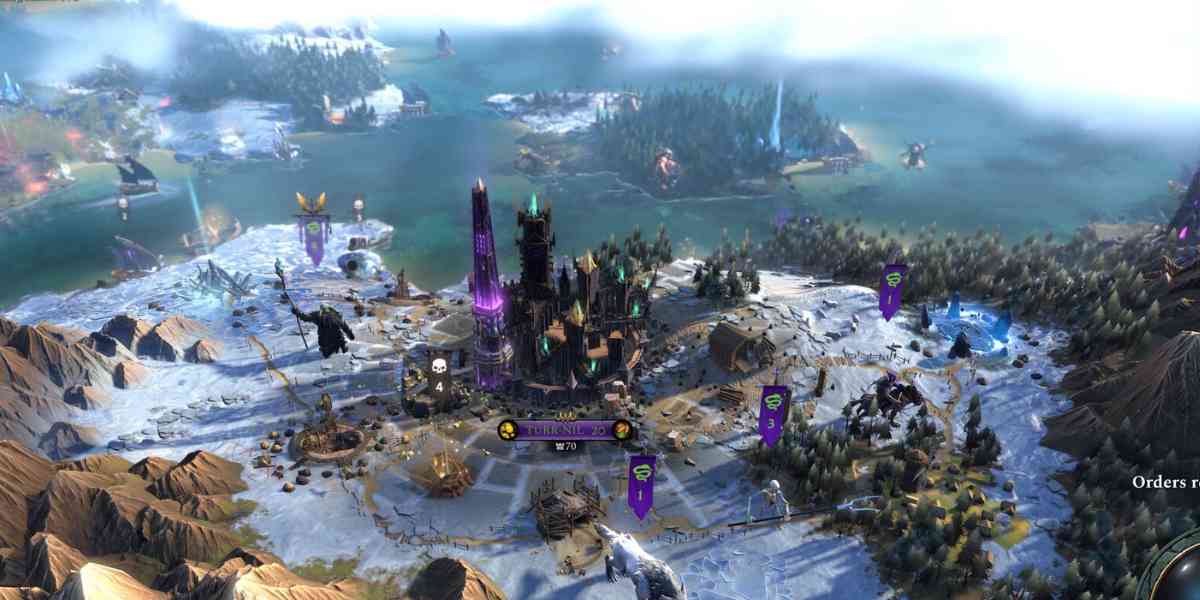 Age of Wonders 4: Story and Gameplay
According to the available news regarding the game, we can expect that Age of Wonders 4 will follow the similar tradition carried by other series games, coupled with deep strategy gameplay, complex world-building, and an immersive storyline. The game will be in a high fantasy world filled with magic, mythical creatures, and epic battles. Like the prequels, players can choose from various races and classes accordingly.
The gameplay of Age of Wonders 4 is expected to be similar to the previous games in the series, with turn-based combat and tactical strategic city-building. However, the developers have promised some new features and improvements to the game mechanics, which they believe will make the game more engaging and immersive for players.
One of the most exciting features of Age of Wonders 4 is the ability to create your custom races. This feature will allow players to design unique races with their strengths, weaknesses, and skills. Players can choose from a wide range of options, including the race's appearance, culture, history, and even their magical abilities. 
Another new feature of Age of Wonders 4 is you can build and customize your cities besides choosing races. Players can design their cities from scratch and determine which buildings to construct. Each building will offer different benefits, such as increased production, better defences, or improved research capabilities. City-building will play a significant role in the game, as players must build their cities to produce resources and units to wage war on their enemies. So, Age of Wonder 4 offers extensive customization to enhance the gaming experience. Other than this, it will also support multiplayer mode. 
Conclusively, gamers are eagerly waiting for the Age of Wonders 4 release. As per announcements, it will release on PC also, which has further sparked interest among Age of Wonders fans. The game promises an engaging and immersive gaming experience, partnered with exciting new features, especially customization.