The first All Elite Wrestling AEW game, titled 'AEW Fight Forever,' is in the works, and we are familiar with what to expect, including when we'll be able to play it. Following is the information that you need to know. After just a few years of live events, AEW is ready to create a multi-platform game to take on WWE 2K23. Additionally, Yukes, among the industry's most skilled wrestling game developers, will work on AEW Fight Forever.
Fans of wrestling have much to get excited about with AEW Fight Forever. Here is all we know about the game from WWE's most prominent opponent, including match formats, roster information, and gameplay specifics
AEW Fight Forever: Release Date:
The release date for AEW Fight Forever, according to Fightful Select, is June 27, 2023. The game was initially supposed to debut in 2022; however, the devs have moved this date to 2023. The most recent clip, which debuted during Full Gear, announced that AEW Fight Forever would release this year.
AEW Fight Forever Platforms:
On the following platforms, AEW Fight Forever will debut: Nintendo Switch, PC, PlayStation 4, PlayStation 5, Xbox One, and Xbox Series X|S. In an interview with Wrestling Observer Radio, Omega announced that "there will be cross-platform gameplay," which AEW has verified. Early November 2022 reports indicated that the game would be available on Xbox Game Pass from the moment it was released. However, AEW later refuted this in a statement that read:
"We don't anticipate AEW: Fight Forever being a part of any monthly gaming subscription services."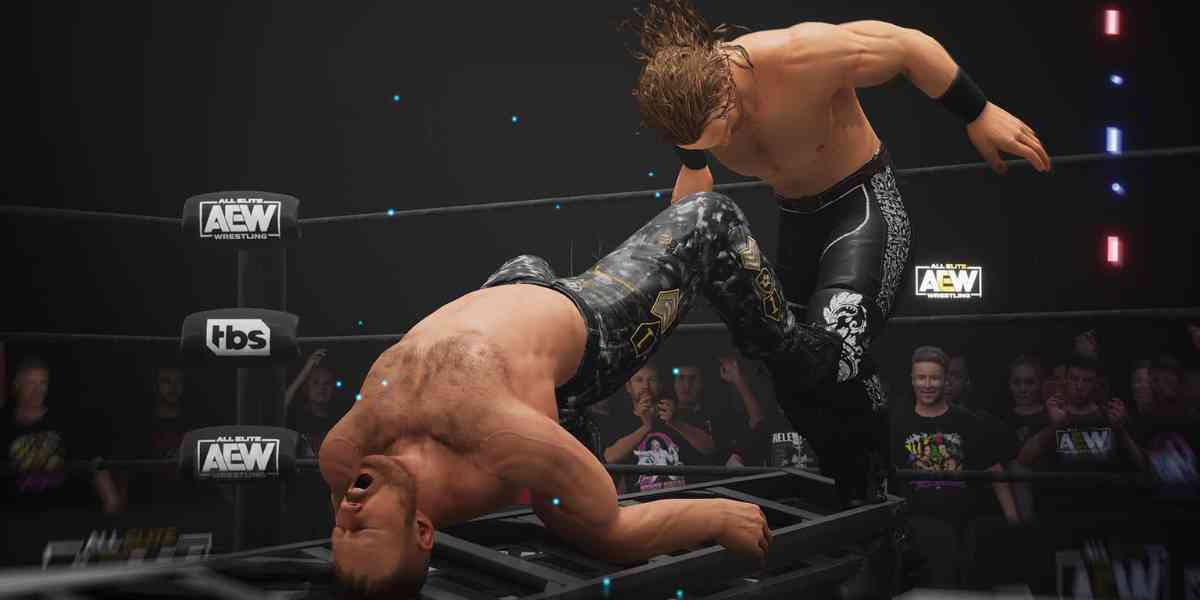 AEW Fight Forever Gameplay Details
According to Kenny Omega, AEW will not attempt to "compete with the production values of WWE's games." Instead, AEW Fight Forever wants to bring back the look of old-school wrestling video games. He stated, "We simply want wrestling to feel like it used to at times".
Every wrestler will have a unique entrance, as was revealed via the Gamescom feed. And to make things even better, gamers can manually activate Pyro and special effects throughout these animations.
Although the brief opener doesn't feature the complete walk to the ring as we would see on television, it does incorporate official AEW themes like Adam Cole's and Kenny Omega's. Players can access all the expected blows, grappling techniques, and counters in moment-to-moment gaming. 
Additionally, each wrestler has a unique set of finishing moves and signature moves that call for making particular inputs. Although not confirmed, we may be able to choose our strong actions and assign them to specific wrestlers in the future. A momentum bar will build up on the screen as you damage your opponent with different moves. You can perform one of the aforementioned signature moves when your bar is full.
We can be sure that the game will also feature a significant online selection. While the typical mix of game modes and playlists for online play is what fans should anticipate, early information discovered on the PlayStation Store also hinted at something much more significant.
Fight Forever supports up to 30 players simultaneously online, according to the game's description on the PlayStation Store. It suggests that an epic battle royal mode or competing leagues with people controlling their favourite teams throughout a season may be on the horizon. No wrestling game has yet been able to engage 30 players online at once, so we'll have to wait and watch how it develops. 
Although Kenny Omega has stated, "We have a lot of match types". Yet, without further detail, official confirmation of the match types to be included in the AEW console game has not been made through official means. 
AEW Fight Forever: Match Types
The match types we may expect to see in AEW Fight Forever are listed below, along with certain match types that were accidentally revealed through the Amazon UK shop listing:
* Singles match 
* Intergender singles match 
* Tag team
* Triple Threat
* Fatal Four Way
* Casino Battle Royale
* Falls Count Anywhere
* Unsanctioned Lights Out
* Exploding Barbed Wire Death Match
If everything goes according to plan, we may expect AEW Fight Forever to go live in June 2023.