Popular games like Genshin Impact, Pokémon Go, and Call of Duty require a stable internet connection. But what do you do when you can't find wifi and are bored out of your mind? Well, you play one of the games on our Best No wifi Games 2022 and keep yourself entertained! 
After playing hundreds of games and conducting thorough research, we have gathered the 20 best games in 2022 that do not require an internet connection. You can read all about them down below. 
#1- Minecraft- Best Paid No wifi Game
Exploring innumerable worlds, building castles, and creating masterpieces, Minecraft offers its players a wide variety of things to do! The open world game is an all-time favourite for millions of fans globally.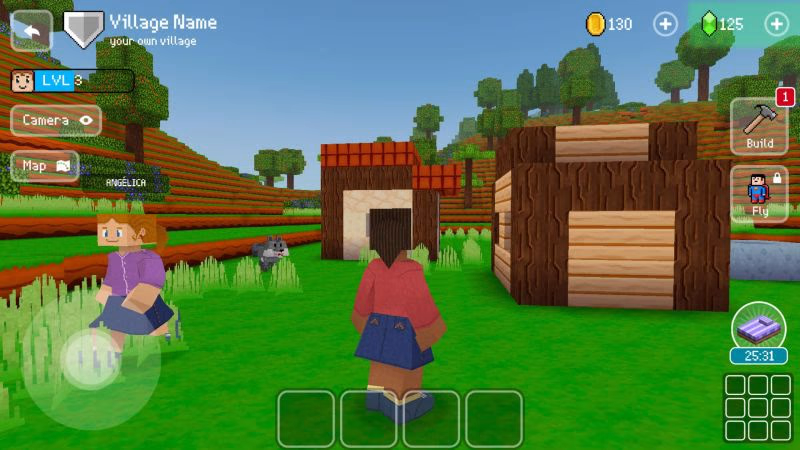 Minecraft allows players to mine and craft till their hearts are content! They can enjoy playing the Creative Mode, where they can build their dreamworld with unlimited resources. Alternatively, they can opt for the Survival Mode, where they must survive by crafting weapons and defeating hostile mobs. To sum it up, Minecraft is a thrilling game that makes it possible for players to bring their architectural dreams to life. 
#2- Dark Days: Zombie Survival- Among Best No wifi Games
If you love zombies, Dark Days: Zombie Survival is a thrilling game that you must try! It features a ginormous open world where humans are replaced by zombies due to an unknown epidemic. Now, you must gather all your courage and set out in the zombie-filled world to find resources for survival. You will need to make your own shelter while simultaneously shooting down enemies. Additionally, you can constantly upgrade your house to make the game more exciting. You can also craft as many weapons and equipment as your heart desires in Dark Days: Zombie Survival.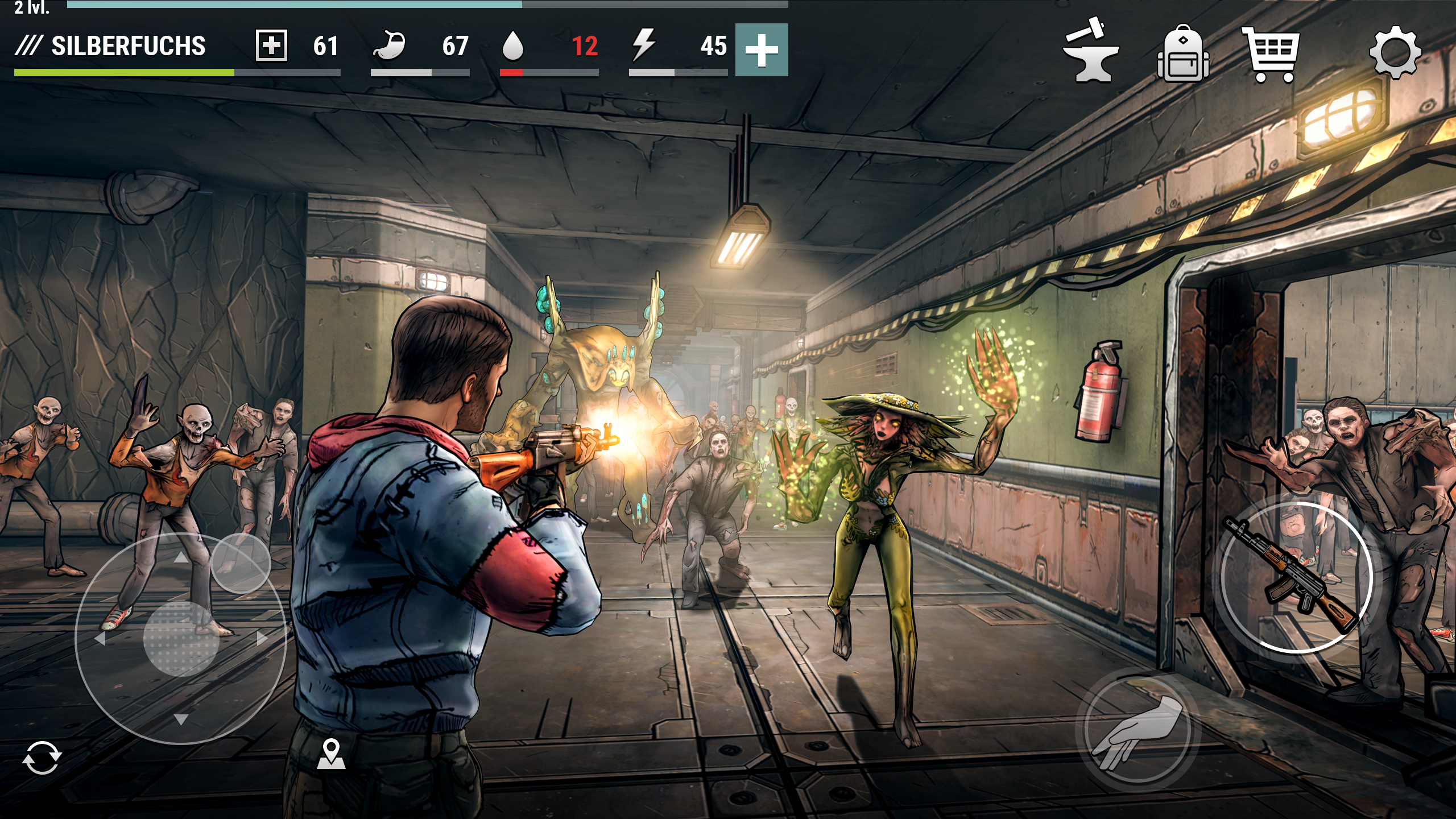 #3- Hill Climb Racing- Best No wifi Racing Game 
Hill Climb Racing is yet another fan favourite game for players to binge-play offline. It is a thrilling game that involves driving around in your vehicle for as long as you can while collecting coins. The main objective is to get as many points as possible and top the points high scoreboard. Additionally, players can also perform unique special stunts to score more points.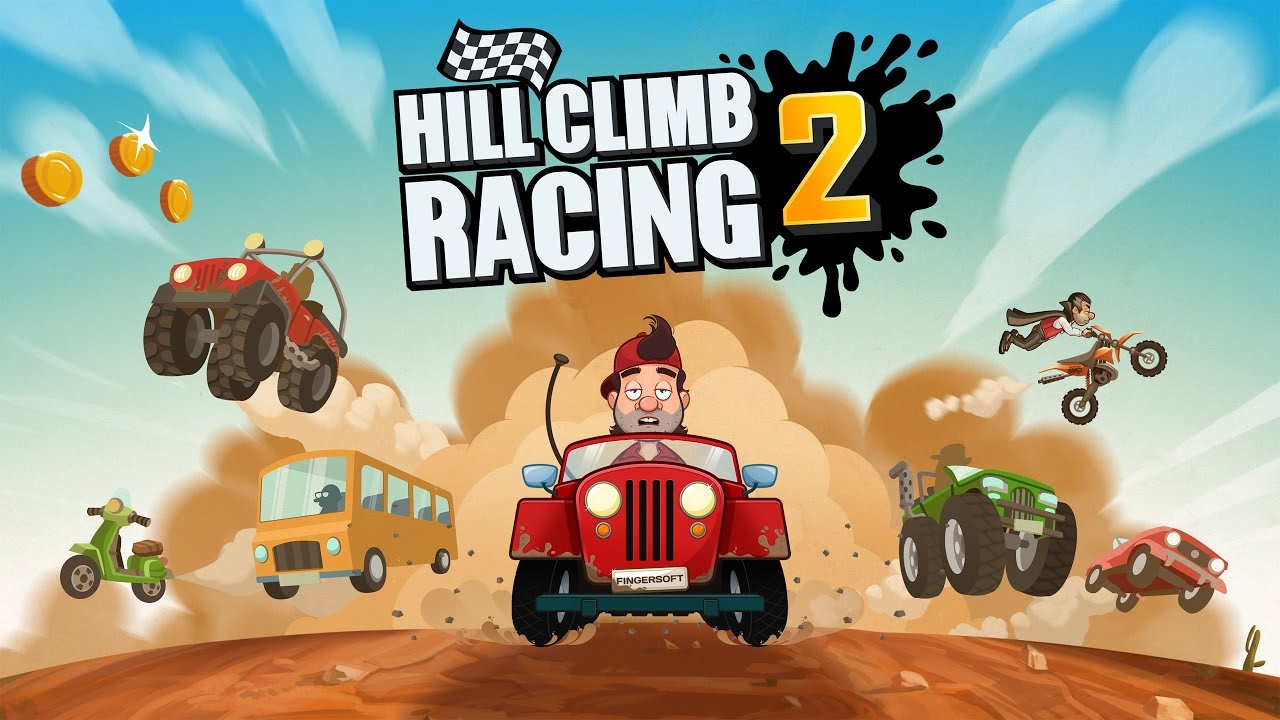 The game also allows you to update your vehicle regularly. Simply use the coins you collected during your racing to pay for them. Moreover, you also have the option to choose between 25 cars! All in all, the game has addictive mechanics and perfect control, which makes players fall in love with it. 
#4- Flipflop Solitaire
For those of you looking for a traditional card game with spice, Flipflop Solitaire is a perfect choice. It features five piles and limits players to move only the most suitable stacks. Thus, it is more exciting and challenging compared to the original Solitaire.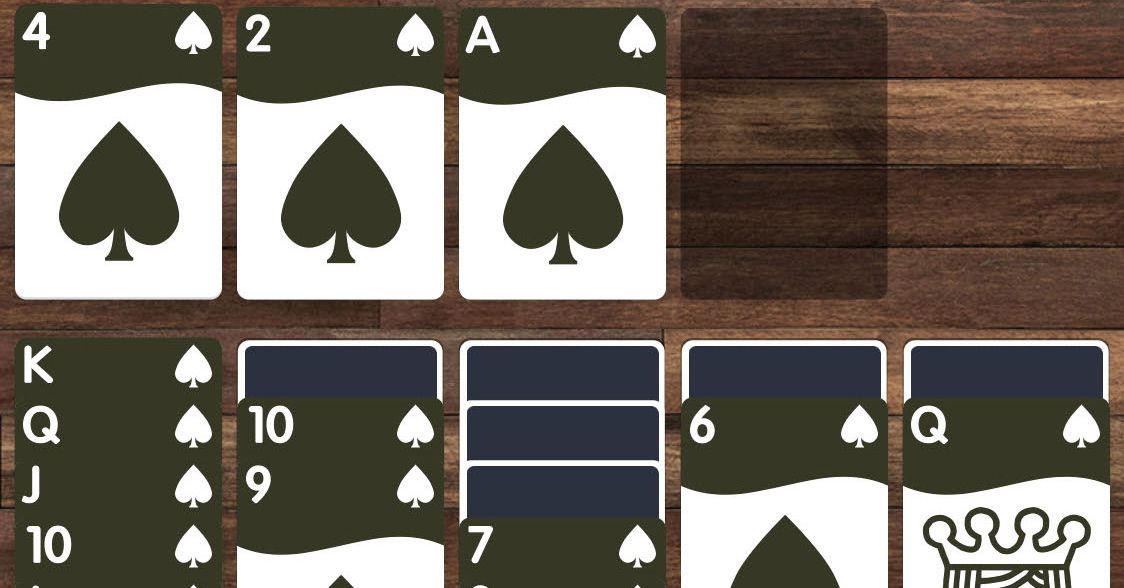 All in all, Flipflop solitaire is a nostalgic game that will bring back a smile on your face as you remember your childhood days. 
#5- Piano Tiles 3- Best No wifi Game for Music Lovers 
Piano Tiles is the ideal game for those players that love listening to music. It is a relaxing way to kill your time if you're bored and do not have a stable internet connection. 

The game requires players to hit notes correctly. You can choose from a variety of popular songs. Then, you must play the piano by tapping the right tiles. The tiles constantly move down your screen, and you instantly become out if you miss a single tile. Moreover, the speed of the tiles siding down increases as you level up to make the game more challenging. Piano Tiles 3 is a fun way to enjoy music while testing your reaction speed. 
#6- Pocket Mortys – Among Top No wifi Games
Pocket Mortys is like an offline version of Pokémon Go. You must tame the wild Mortys in the overworld and gather a team of them to fight the Council of Ricks. The council has taken control of Rick's portal gun until he learns to behave and becomes responsible.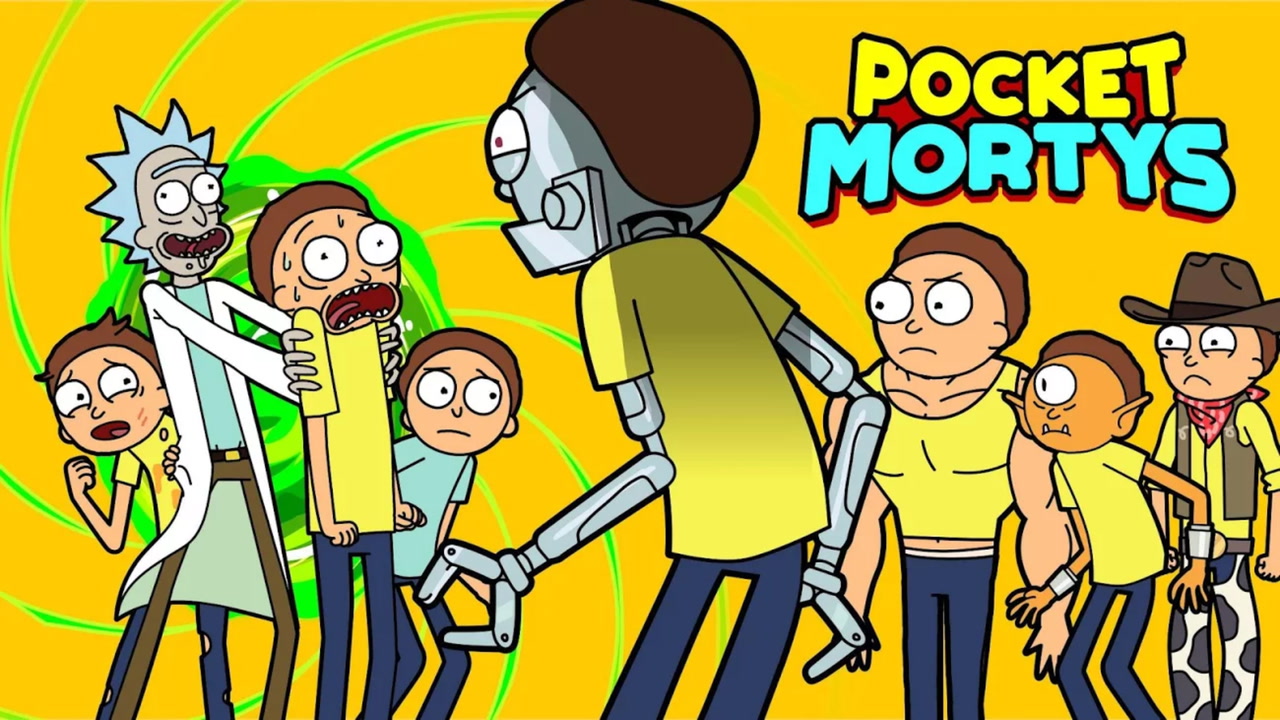 After finding wild Mortys, you must battle them using your own Mortys. Your Morty can use unique maneuvers and items during the fight. He can also flee if he is about to lose all his health points. Moreover, to make a Wild Morty part of your team, simply throw a manipulation chip at him and catch him successfully. You can also level up your tamed Mortys by winning battles. This will make them more powerful and strong. 
To sum it up, Pocket Mortys is a spectacular game that every action-loving fan should try out. 
#7- Unblock Me- A Classic No wifi Game 
Unblock me is an addictive puzzle game. It is fun to play and can be quite challenging. Your goal is to get the red block to the other side. For this, you must figure out how to unblock it from the blue blocks.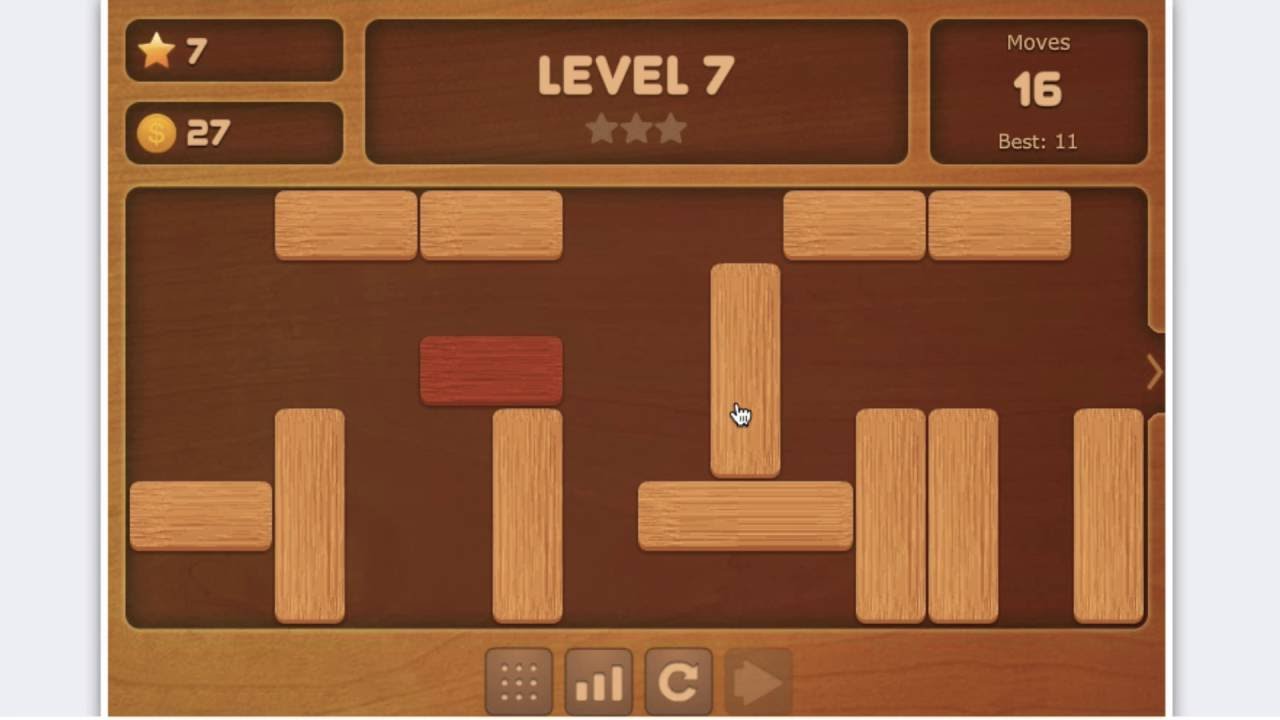 The game has a total of 250 levels. It starts off easy, but after a few levels, it takes some serious head scratching to figure out the red block's path.  
#8- Fallout Shelter- Best No wifi Simulation Game
The world has turned into a wasteland and is no longer safe for people to live in. Your Vault, a fallout shelter, is the only way for them to survive. Thus, it is your responsibility as the Overseer to create an ideal vault that is perfect for its dwellers. You are in complete control of their lives. You must build modern-day rooms for them, keep them happy, choose their jobs, train them, and set up their love lives.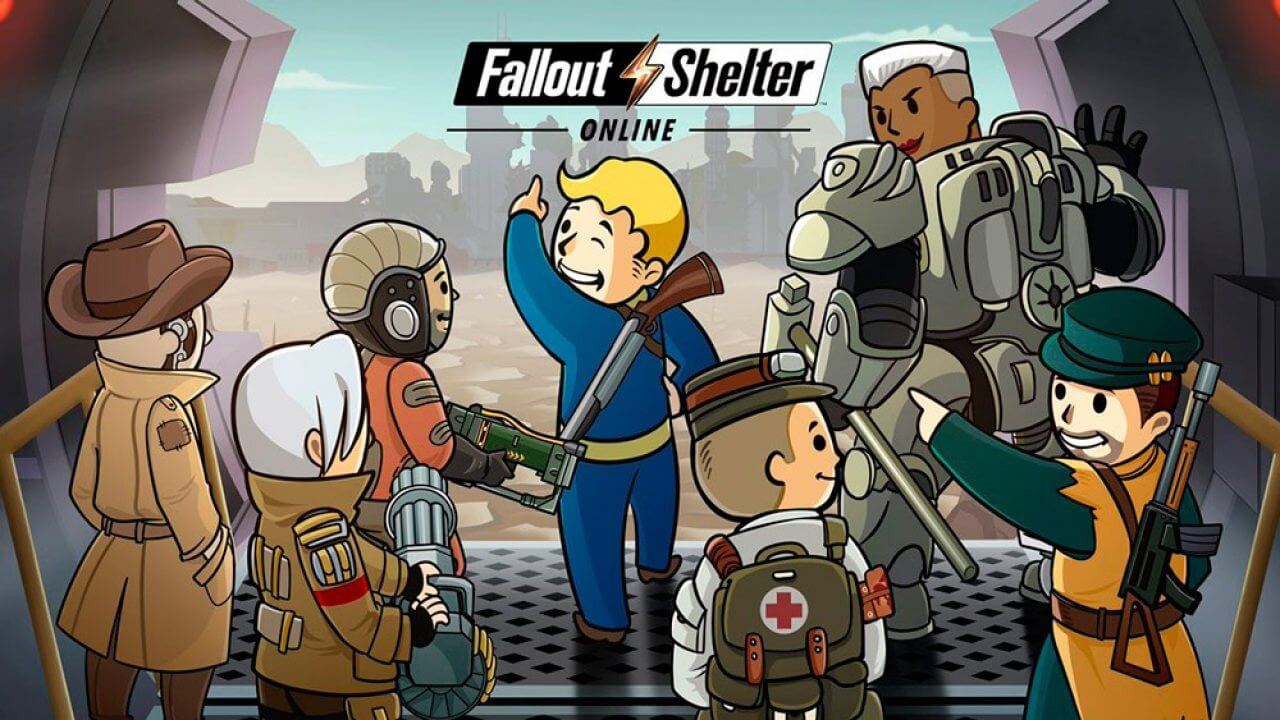 Moreover, your ideal underground Vault may sometimes face dangers from the wasteland. You must prepare your dwellers for this and protect them from all threats. 
Fallout Shelter gives you complete control over your Vault, and you can manipulate the lives of your dwellers in any way you want! 
#9- Shadow Fight 2- A Thrilling Offline Game
Combining classical fighting with RPG, Shadow Fight 2 is a fierce game full of weapons and armour. The thrilling game requires players to level up their deadly weapons and defeat armies of lethal enemies and fatal bosses. Moreover, it also involves several real-life martial arts techniques, which makes it even more exciting to play.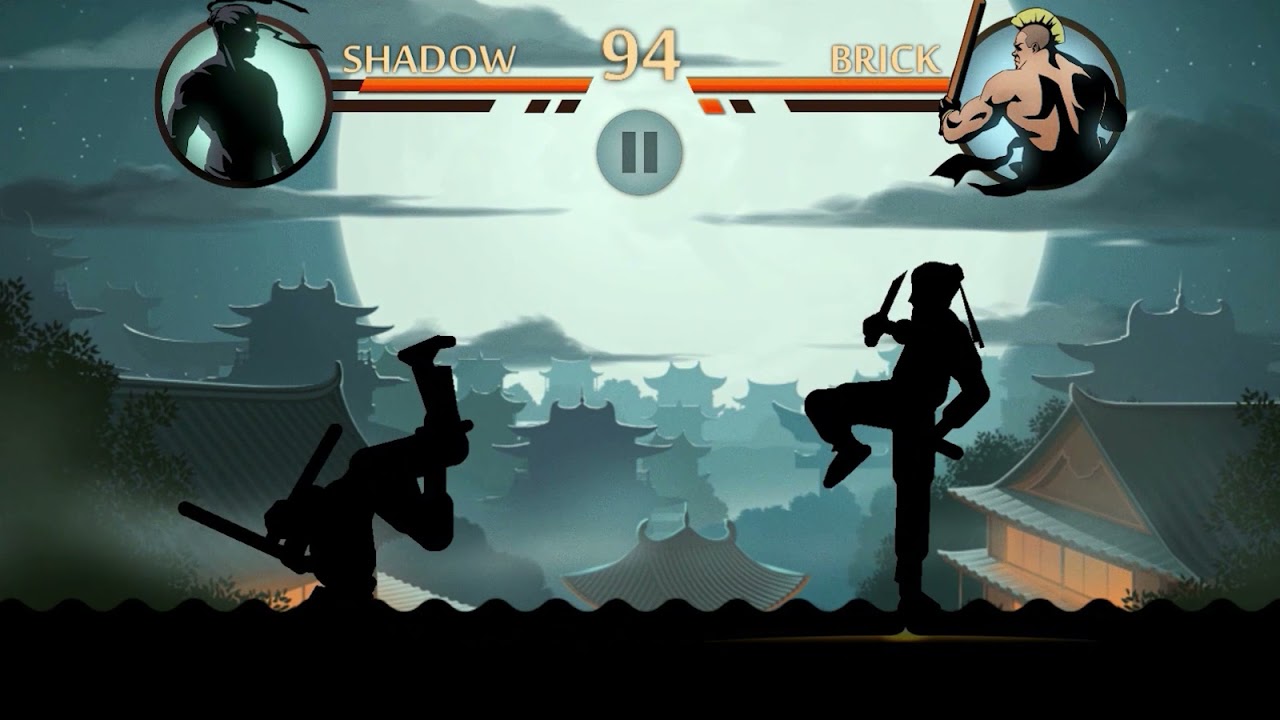 Shadow Fight 2 is among the best no wifi games. It has hundreds of weapons, the best fighting animation, and powerful magical spells. The game offers an offline single-player mode. However, players can also opt for the multiplayer mode titled RAIDS which requires an internet connection. In this mode, they can form clans and fight against Underworld Lords together. 
#10- Super Hexagon- Among Best No wifi Games 
Players that just want to relax and not indulge in an intense game should check out Super Hexagon. It is a calming minimal action game that you can play offline.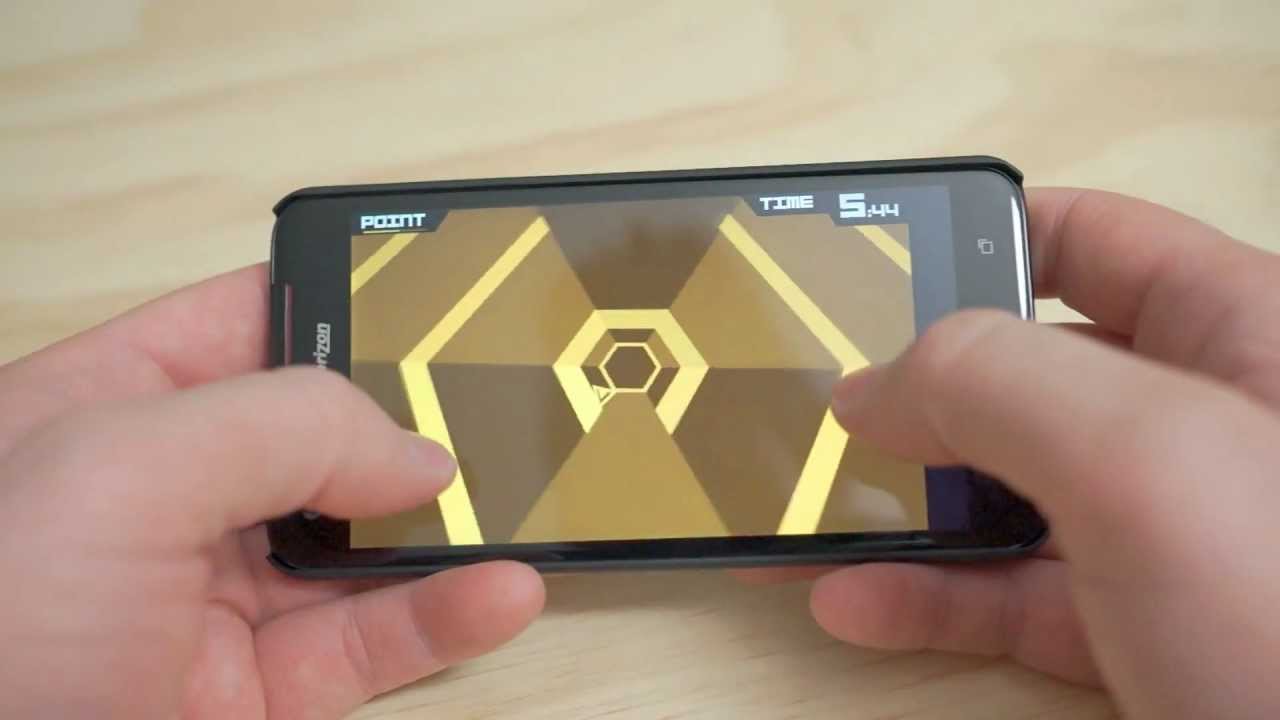 In super hexagon, your world is quite literally made up of hexagons of all shapes and sizes. You must tap the hexagon outline in the center of the screen to make it match the outline of the incoming hexagons. Although it does not involve any battles or fights, the game can still be pretty challenging and exciting. 
#11- Alto's Odyssey- Award-Winning No wifi Game
Alto's Odyssey is an award-winning game that takes players on an exciting sandboarding journey through gorgeous desert landscapes. The game also features dynamic lighting as well as weather effects (such as sandstorms) which make it more realistic and fun to play.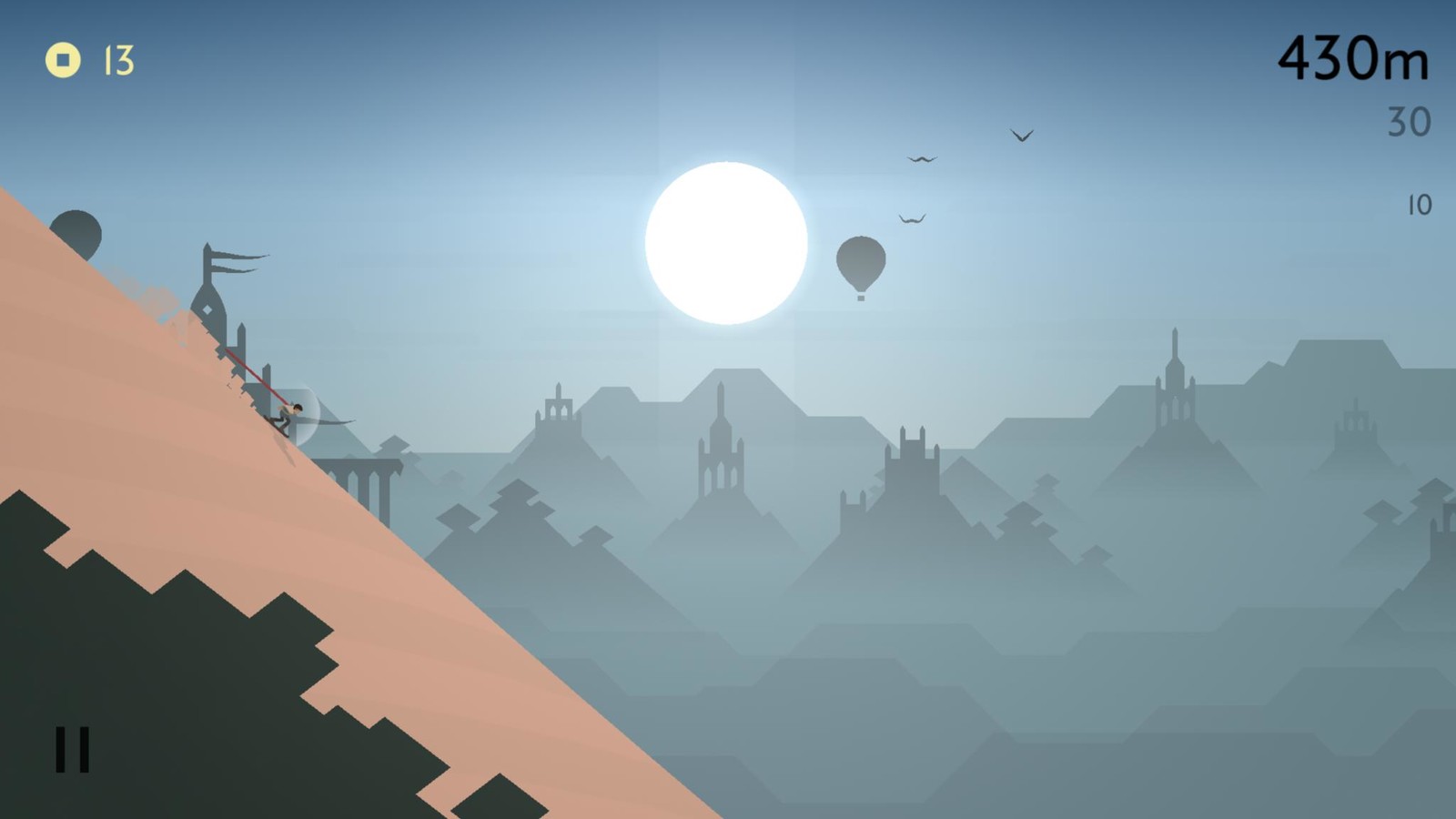 In Alto's Odyssey, you can soar above dunes, enjoy traversing canyons and explore hidden cities. You can also explore newfound heights by bouncing on hot air balloons and riding insanely high rock walls! Alto's Odyssey also offers a zen mode for players looking for a little more peace. It includes serene soundtracks that bring calmness to the heart and the mind. All in all, Alto's Odyssey is a thrilling game that every sandboarding lover should try.
#12- Bomb Squad- One of the Best Fighting Games 
If you enjoy action games without blood and gore, you should give Bomb Squad a try! It involves lots of fighting, bombs, and wild tournaments!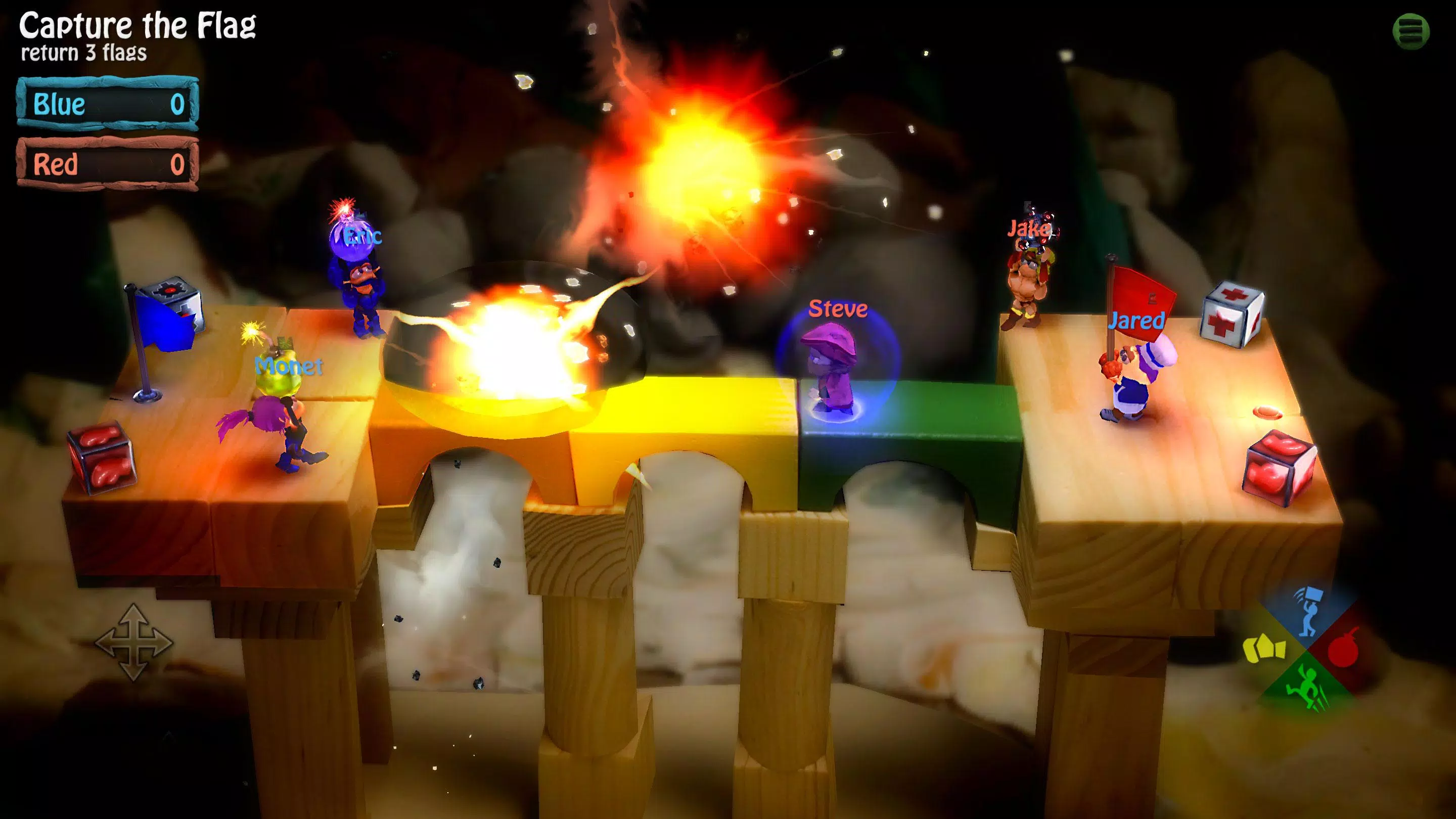 Bomb Squad offers three modes consisting of eight players. The first mode involves defeating a machine with all the other seven allies. The second mode, team mode, involves fighting with three other players against a team of four. The third mode is a free-for-mode where you must fight against seven other players and emerge victorious to prove your ultimate strength. All modes have minigames like capture-the-flag, hockey, etc. It is mandatory to win most of them to win. 
You can take down opponents using your fists or using bombs. You can even push them off boards and cause them to fall to their death. 
#13- Asphalt Nitro- Top Offline Car Racing Game 
Luxury cars are a dream for everyone! Although you may be unable to own one in real life, Asphalt Nitro gives you the option of owning some of the most luxurious cars of the decade!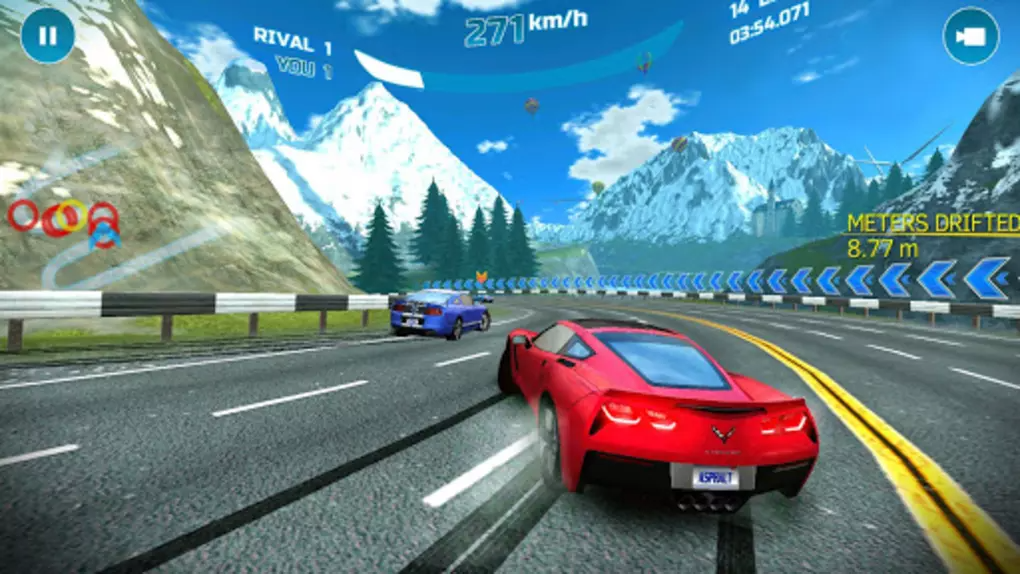 The game requires you to hop into expensive speed machines and past whizz cars as you try to win first place in intense matches! You can even perform high-flying stunts to leave judges and viewers stunned! All in all, this car racing game offers players a thrilling experience and doesn't require an active internet connection! You can pick your phone up and begin racing with powerful opponents any time you want. 
#14- Quizoid- Among Best No wifi Games for Challenging your brain
If you want something that's a little more exciting and uses more strategies, give Quizoid a try, and we are sure you will love it. It is an offline trivia quiz that fans can't seem to get enough of!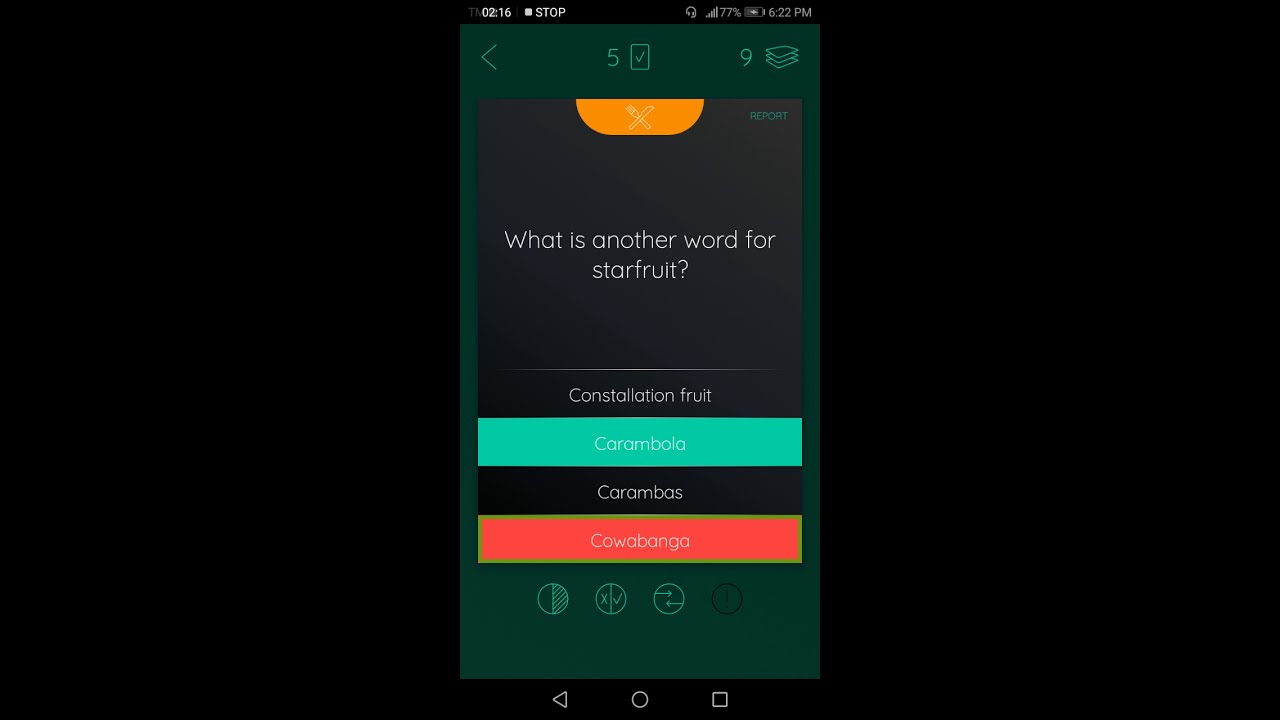 Quizoid is marketed as a fun way to get smarter. It has three different game modes and contains thousands of questions from the following fields; geography, sciences, nature, foods and beverages, arts and entertainment, sports and leisure, technology and engineering, oddities, history and mythology, and general knowledge. 
To make things more exciting, Quizoid also offers a timed mode where players can test their true limits. They have to answer as many questions as possible within 60 seconds! 
#15- Ark: Survival Evolved- Among Best No wifi Games with an Open-World
Ark: Survival Evolved is a survival game where players must make their way through an open world. They can explore never-ending lands while trying their best to survive and make it out alive! The game can be played offline alone. However, if you want to play with your friends, you will need a stable internet connection.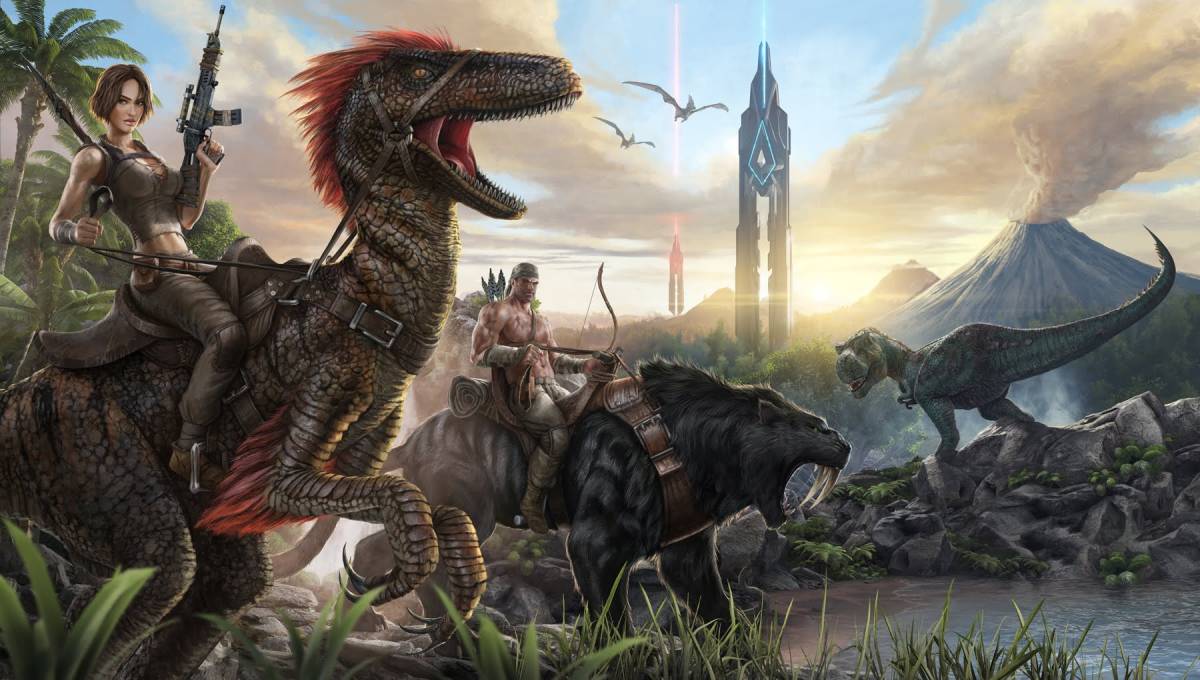 The game begins with the player lying naked on an island. They must explore the various biomes, gather resources, and make their own shelter from scratch. They must also craft weapons to defeat the hundreds of dinosaurs that roam the land freely. However, players also have the option to tame the dinosaurs and make them their pets! Thus, Ark: Survival Evolved is a versatile game that gives you complete control to mould your destiny! 
#16- Stardew Valley- Among Best No Wifi-Games for Farm Lovers 
Stardew Valley features beautiful farms, lots of farm animals, and a loving community. The game begins with you inheriting your grandfather's plot in Stardew Valley. Additionally, you also get a few coins and tools to start your new life as a farm owner!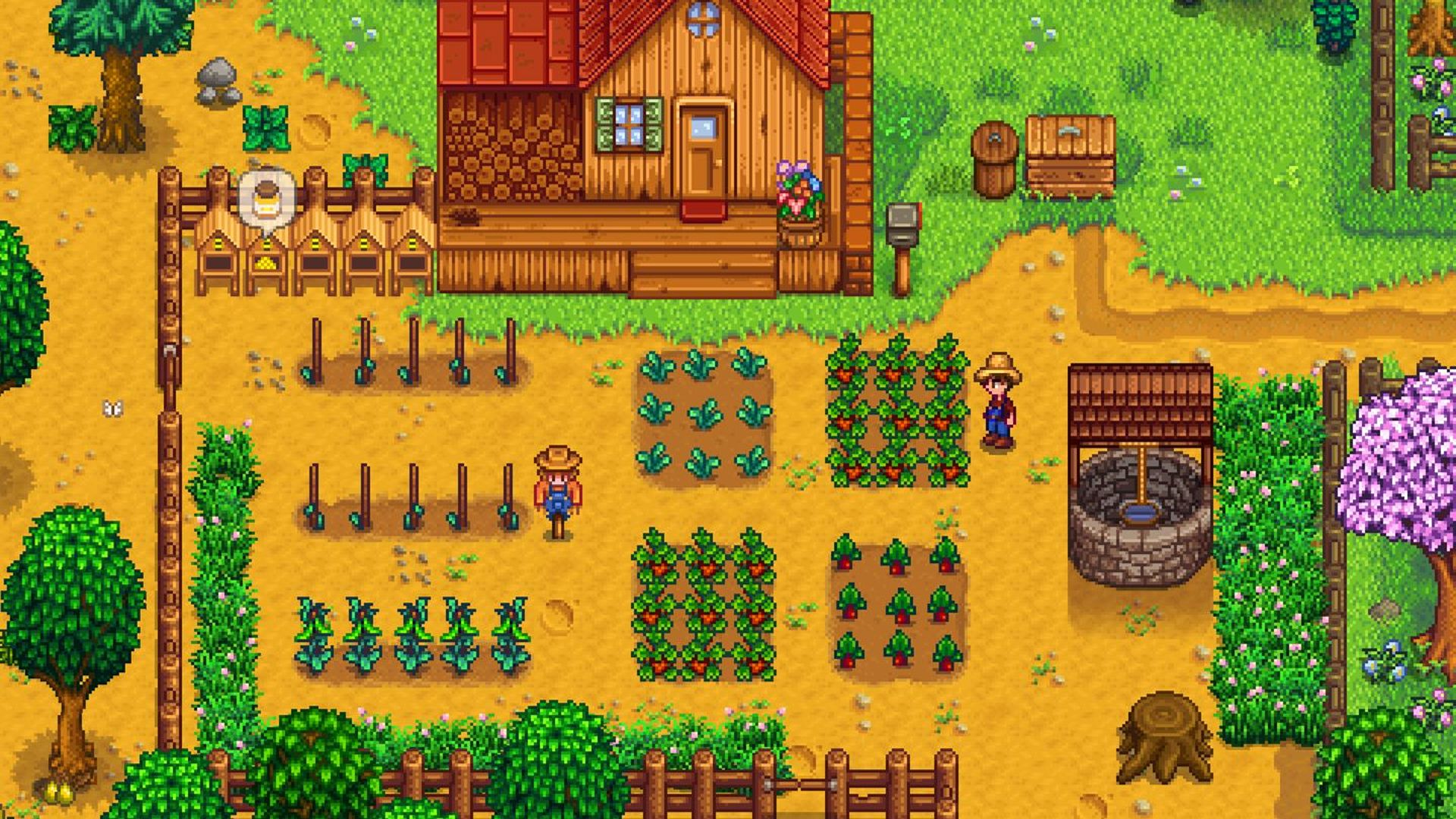 You can build the farm of your dreams in Stardew Valley! You have the option of choosing between hundreds of crops and farm animals. Additionally, you will be part of the Pelican Town, which is full of residents that are looking for friends and connections. You can even meet your special someone in this town and date or settle down with them. Moreover, the game also has an action element. It contains dangerous monsters that players must defeat while finding spectacular treasures underground. 
#17 Eternium- Among Fan Favorites No wifi games 
Full of skeletons, demons, and battles, Eternium is among the top RPG games. Players must collect loot while crafting their own items to make progress in the game. Additionally, the game also features lots of spells, runes, and magical abilities. You can use them to unleash your true power and take down enemies by burning, freezing, or slashing them to bits!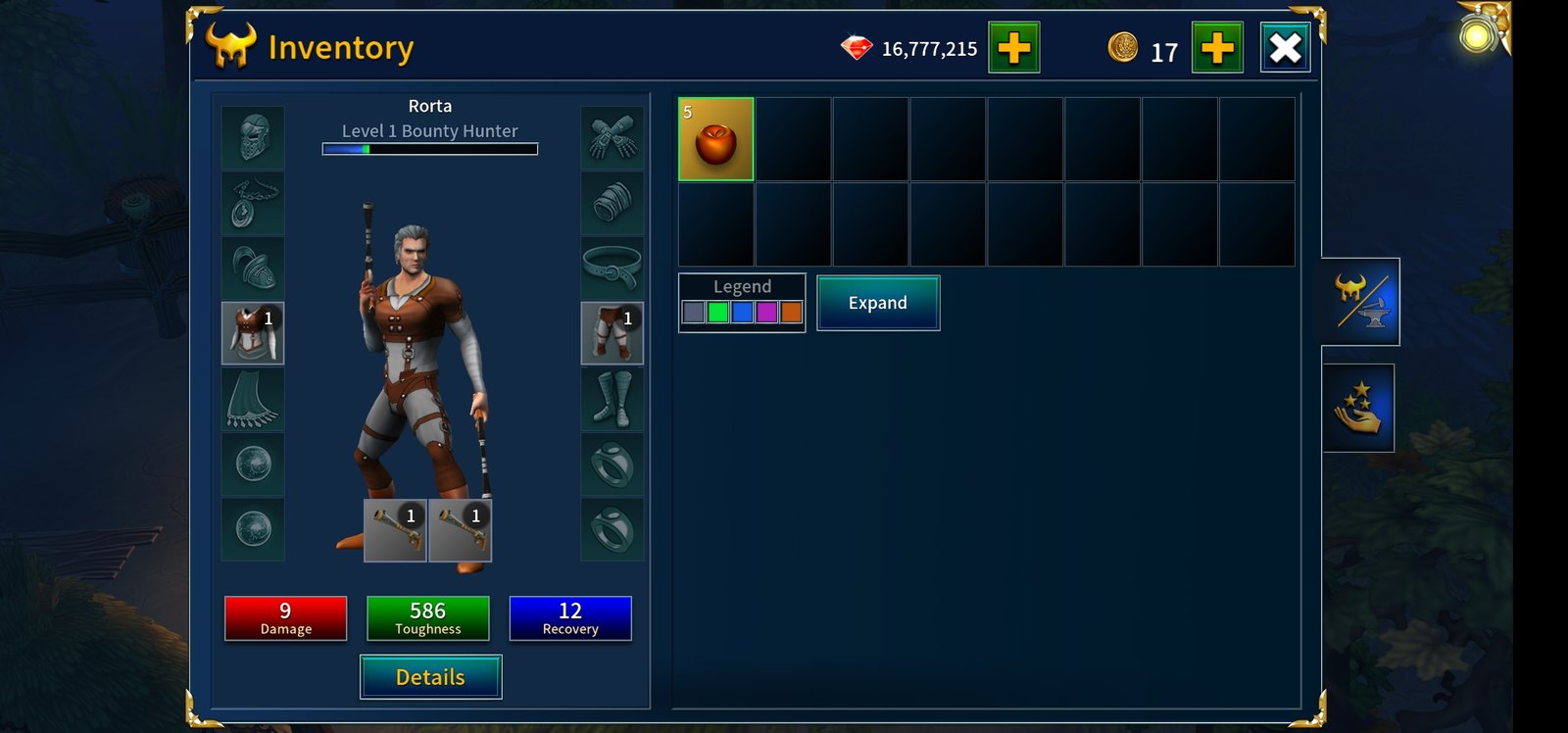 Eternium has spectacular graphics and an interesting storyline that will have you hooked to it in seconds! Plus, you do not need an internet connection for it, so you can just pick your laptop or tablet up, begin the game and play for hours regardless of where you are! 
#18 Arcane Quest Legends- Among Best No wifi games 
Arcane Quest Legends is another spectacular game that you can play without an internet connection. It features the Realm of Auria. And combines Hack and Slash gameplay with an interesting storyline. The game requires you to explore the realm and eliminate enemies to make progress. It also contains lots of quests that you, a mercenary who works for the baron, must complete. All in all, Arcane Quest Legends tests your true combat skills as you slash your way through the game. Additionally, it gives you complete control over your game! You can choose your own fate and mould your skills in whatever way you prefer. The possibilities are unlimited, and you can fulfill all your desires in this game.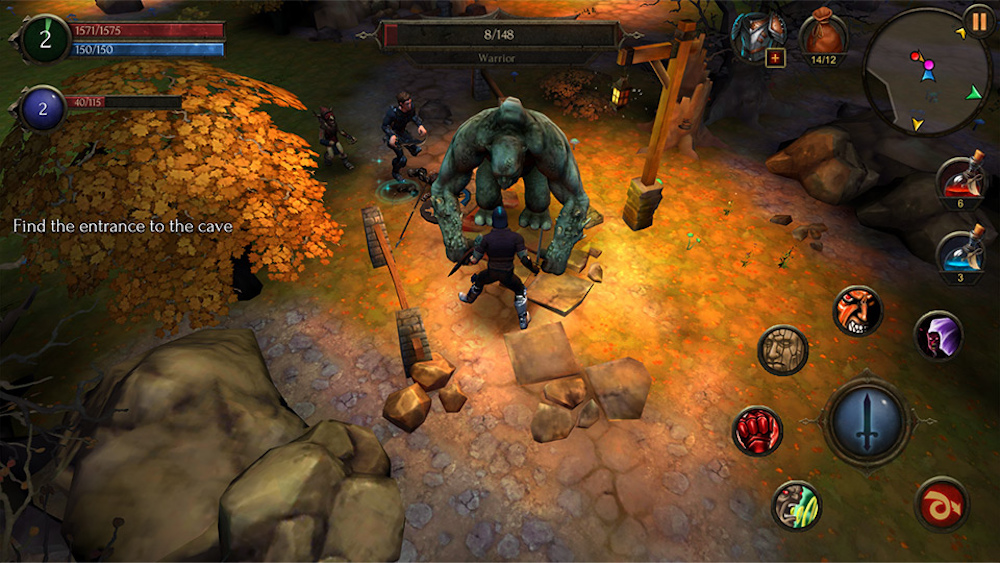 #19- Limbo- Among Best No wifi Games in the Horror Genre 
Limbo, aptly described as a "trial and death" game, is a horror puzzle platform game. Its dark backgrounds, ominous sounds, and black and white colour scheme make the game terrifying and exciting. You must always be careful while making your way through this game! Fatal traps and deadly monsters await your presence at every corner.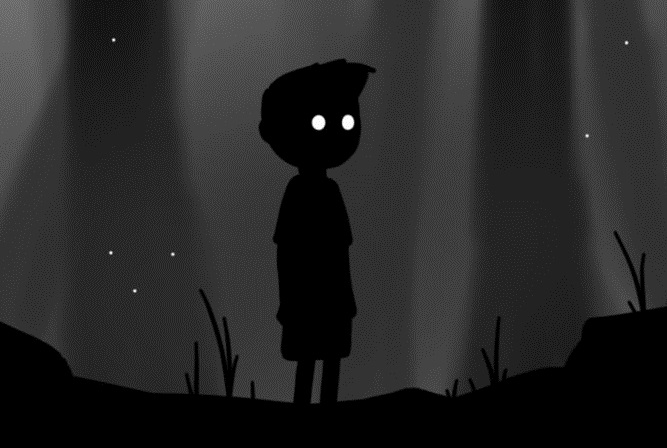 The game features a boy who you must control. He makes his way through a two-dimensional world where he can jump, run, climb ledges, and much more. You must safely move forward while looking for traps and also collecting them for future use. Moreover, you must complete puzzles to make progress in the game and move ahead. 
#20 – Ludo King- Best Offline Multiplayer Game 
Ludo is a staple board game in almost everyone's life. It is exciting, unpredictable, and constantly keeps you anticipating your opponent's next move! The mobile version of the game offers a free offline version. You can play it with three other players. However, all players must play the game on a single smartphone as you can't join one game from separate phones without a stable internet connection. Moreover, you can not play with the AI or other players from all around the world in the offline mode.