The LEGO universe is gearing up to introduce fresh content, and one of the most thrilling additions is the Nintendo property. Lego Animal Crossing includes building blocks, iconic characters, locations, and more! While some of this news is official, other details have surfaced through leaks. Nonetheless, we've compiled everything for you in the article below! Get ready for some exciting LEGO adventures in the Nintendo world.
Lego Animal Crossing Release Date Confirmed
Lego Animal Crossing will be released on 1 March 2024! We must wait for a prolonged time, but it will be worth it. All five officially announced products will hit the shelves on this date. While we don't have concrete information about pre-orders, it's a safe bet that these items will be accessible for purchase through various retailers once they're available.
It is bizarre that LEGO announced Animal Crossing's set so early before its release date. However, this is mainly to avoid leaks and misinformation through unverified sources. And as it is a brand collaboration, this time will be helpful in Nintendo's scheduling. 
Lego Animal Crossing Pricing 
Every single Lego Animal Crossing set, and their retail prices are as follows: 
77046 Julian's Birthday Party – $14.99

77047 Bunnie's Outdoor Activities – $19.99

77048 Kapp'n's Island Boat Tour – $29.99

77049 Isabelle's House Visit – $39.99

77050 Nook's Cranny & Rosie's House – $74.99
If you purchase multiple sets, you can set up a general blueprint of an island altogether. This is because all these sets mentioned above follow a similar design and scale. 
Isabelle's House Visit and Nook's Cranny & Rosie's House aim to make it easier to get the interior style perfect. They offer the squat buildings of Animal Crossing in LEGO style. Whereas the smaller sets pay more attention to random decor and outdoor environment. The main focus is Julian's Birthday Party; hence, the set brings more presents and treats to celebrate the horse villager. 
The pricing of Lego Animal Crossing is affordable if compared with other LEGO sets. So, even if you choose multiple sets, it will be gentle on your wallet. Another advantage is that you'll have more to your collection, thus a better experience.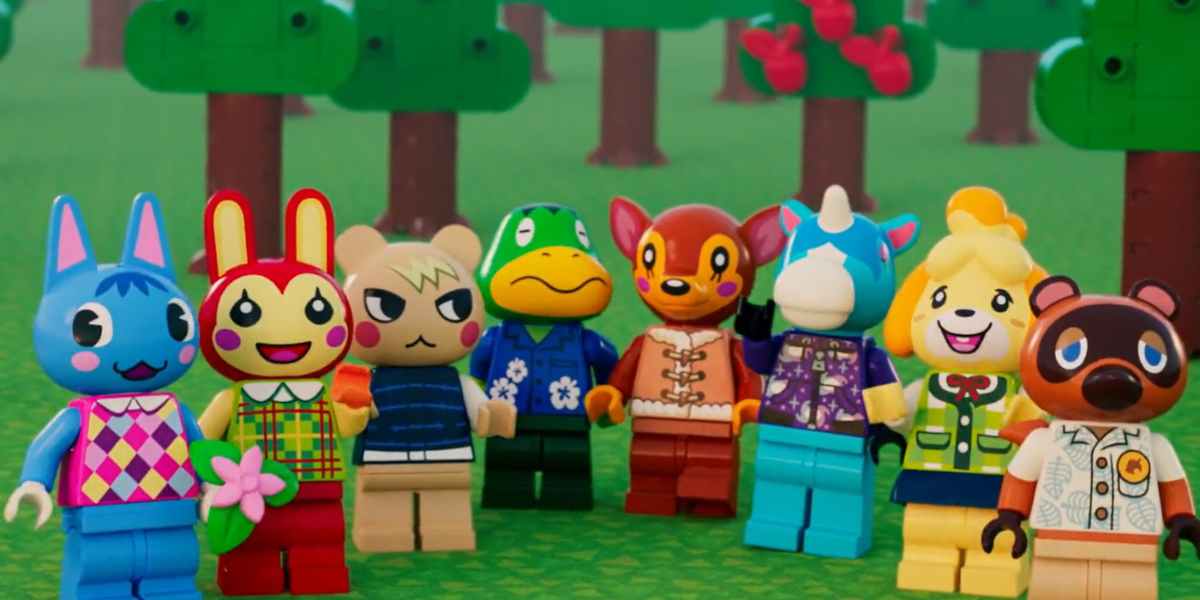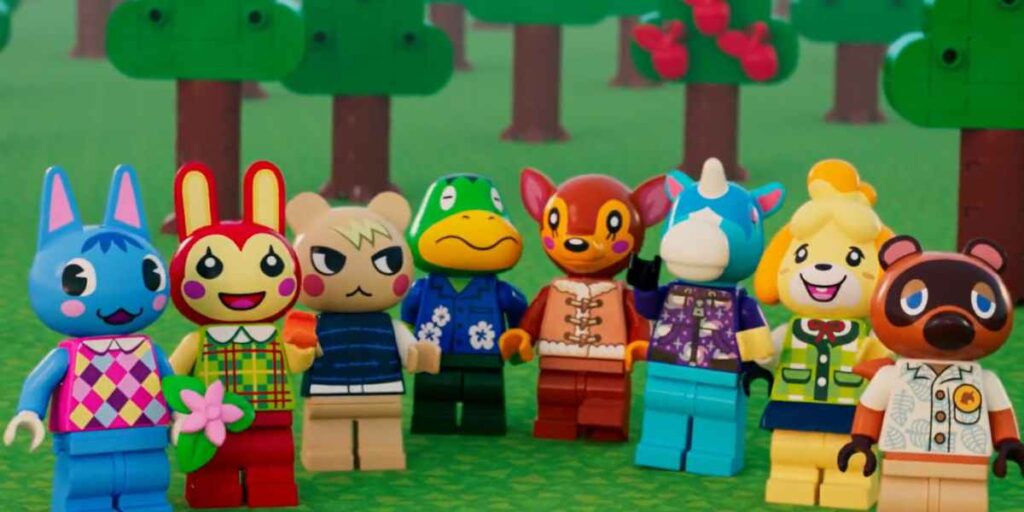 The memorable Animal Crossing NPCs are divided into different sets. Hence, each set comes with either one or two unique minifugures. You'll get any of these: Julian, Bunnie, Kapp'n, Marshal, Isabelle, Fauna, Tom Nook, and Rosie.
Being the most popular NPC, Tom Nook has the most expensive set. So, of course, you'll get something more deluxe if you go for that set. But worry not, as there are cheaper options as well.
Being built on modular plates, the users will get the chance to arrange them in any order they prefer. It is good to see that they're sticking with their original methods, as both LEGO and Animal Crossing have always allowed the users to be as creative as they want. 
Before the news about the Animal Crossing X LEGO collaboration became official, LEGO enthusiasts had already been pretty vocal about an Animal Crossing set. Luckily, our prayers have been answered, and we'll soon get the chance to play with our Animal Crossing minifigures. 
If you want a more detailed guide, head to the official Animal Crossing site! 
We hope that this article fully informed you about Lego Animal Crossing. Rest assured, if more information surfaces, we'll update this site immediately. So, keep an eye out for more information!