Have you ever imagined the excitement of leading an alien invasion and shaping the world according to your preferences? If so, we've got an exciting video game just for you! The Killer Klowns From Outer Space game is all set to fulfill your wildest dreams with its thrilling gameplay, coming soon. Drawing inspiration from the cult classic cinema of the '80s film, it promises to take us on an epic adventure. Below, we've gathered all the essential information about the intriguing world of Killer Klowns! Get ready for an extraordinary gaming experience like no other.
No Confirmed Release Date for Killer Klowns From Outer Space Game
According to the game's website, it was initially slated for an early 2023 release. However, to our dismay, there has yet to be any news or updates. On the official website, there's an option for interested players to join in for a beta version!
The game will launch on STEAM, PS5, PS4, Xbox Series X|S, and Xbox One.
About the Gameplay and Key Features of Killer Klowns From Outer Space Game
The game's four fundamental principles are sending in the Klowns, protecting humanity, 'Welcome to the town,' and evolving the horror.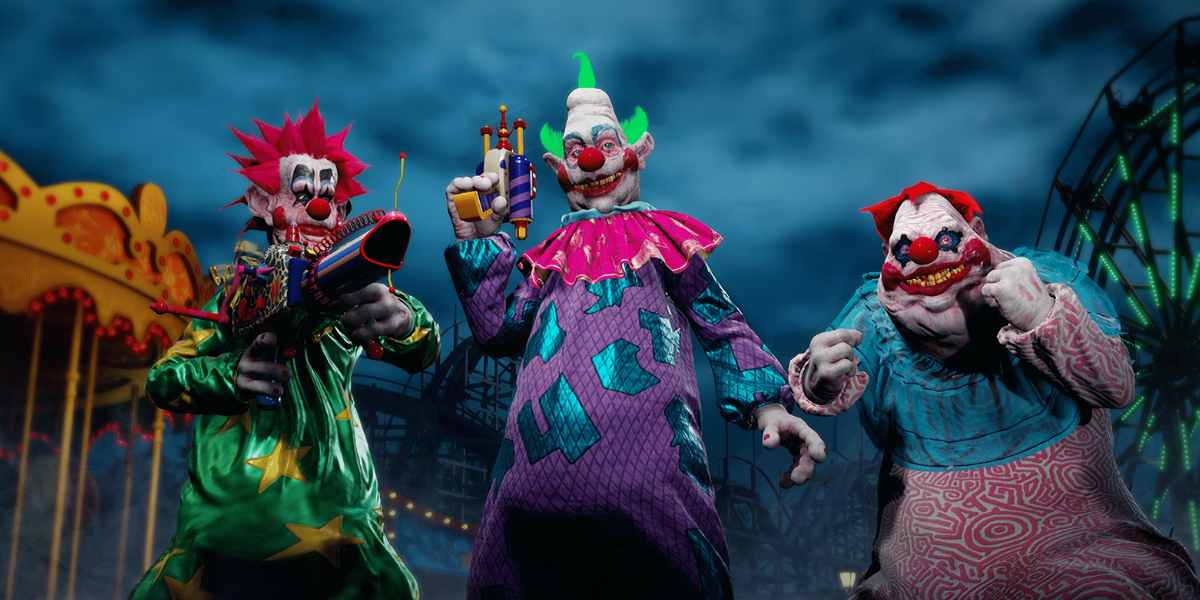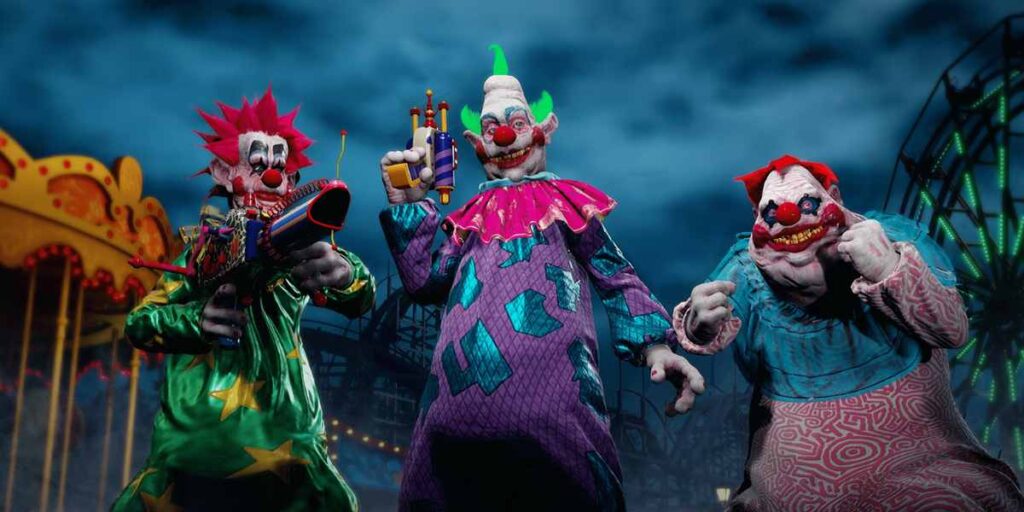 Little is known about Klowns' origins, but their equipment (the zany weapons) is all that matters. Weapons like Popcorn Gun and Balloon Dog will guarantee your success!
Playing as the 5 iconic Klowns, you'll get the unique chance to unlock new powerful abilities and eventually become an intense force to deal with.
The ultimate goal is to harvest the population of Crescent Cove. You'll coordinate in a team of 3 players to achieve this goal!
Unfortunately, this was everything that you needed to know about the Killer Klowns From Outer Space game. Rest assured, we'll update this site immediately if more information surfaces regarding our beloved Klowns. So, stay tuned for more!