Digital Will announced at "BitSummit X-Roads" that opened today (August 6, 2022) that the PC version of "Infinity Pinball" will be distributed on Steam in the fall of 2022 (Scheduled to be released in October on the Steam page).
This work is a pinball game featuring 1980s retro style and synthwave BGM. In the pre-released Apple Arcade, it has entered the top 5 "new games."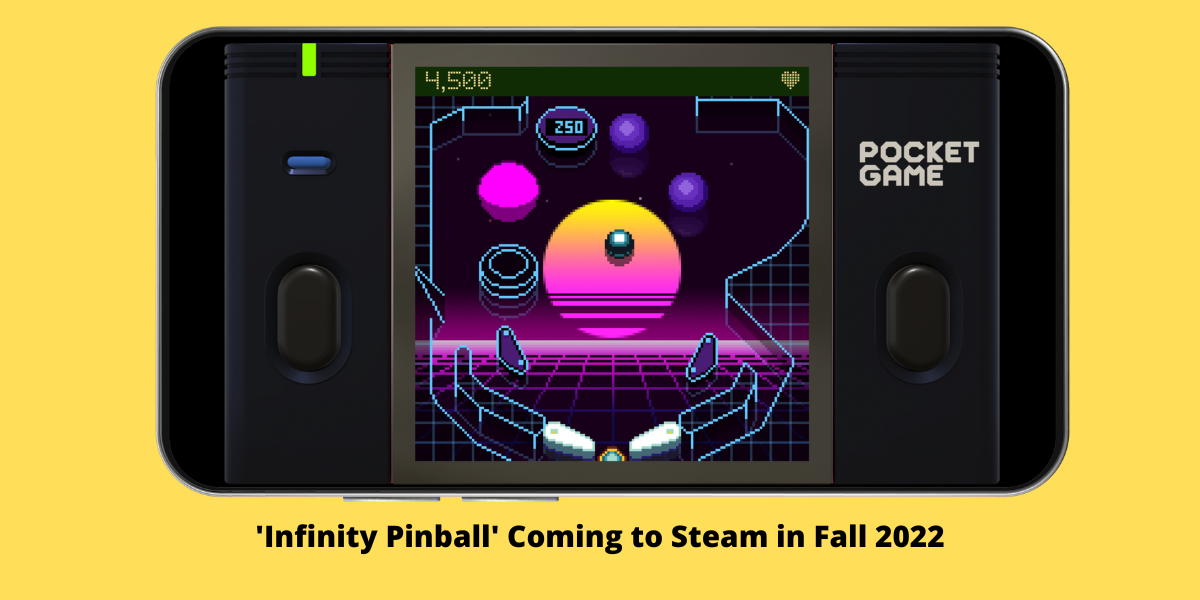 Dot graphics and hand-held game console-like skins give the impression that they put a lot of effort into creating a retro feel. There are also elements such as unlocking new playfields and balls (such as skulls and bullets) with coins accumulated through gameplay, so it seems to be expected to be playful.
Players earn unique balls and collect coins to unlock new playfields. You can enjoy the game to your heart's content by running up and down the endless field. By putting the ball in the side pocket (hole) on the field, you can participate in mini-games and bonus stages and earn a large amount of coins and bonuses. Three balls are given in each game. Play carefully so as not to lose your balls.
Digital Will, which announced the distribution of the PC version of "Infinity Pinball" as a game provider, wants to spread the appeal of new ways to play old-fashioned games to new generations. Be sure to visit the game's detail page on Steam, add it to your Wishlist, and stay tuned for release dates and other updates.